Fine dining restaurant, Pattaya
Cafe des Amis is your first choice to celebrate special occasions wedding anniversaries birthdays or family dinners here in Pattaya. 
*Elegant European & French cuisine.
*Large range of world class beef and lamb, fish, lobster, caviar and oysters. 
*One of the best wine cellars in Pattaya.
*Largest Gin bar in Thailand over 200 Gins.
*Best stocked bar in Pattaya with 300 labels.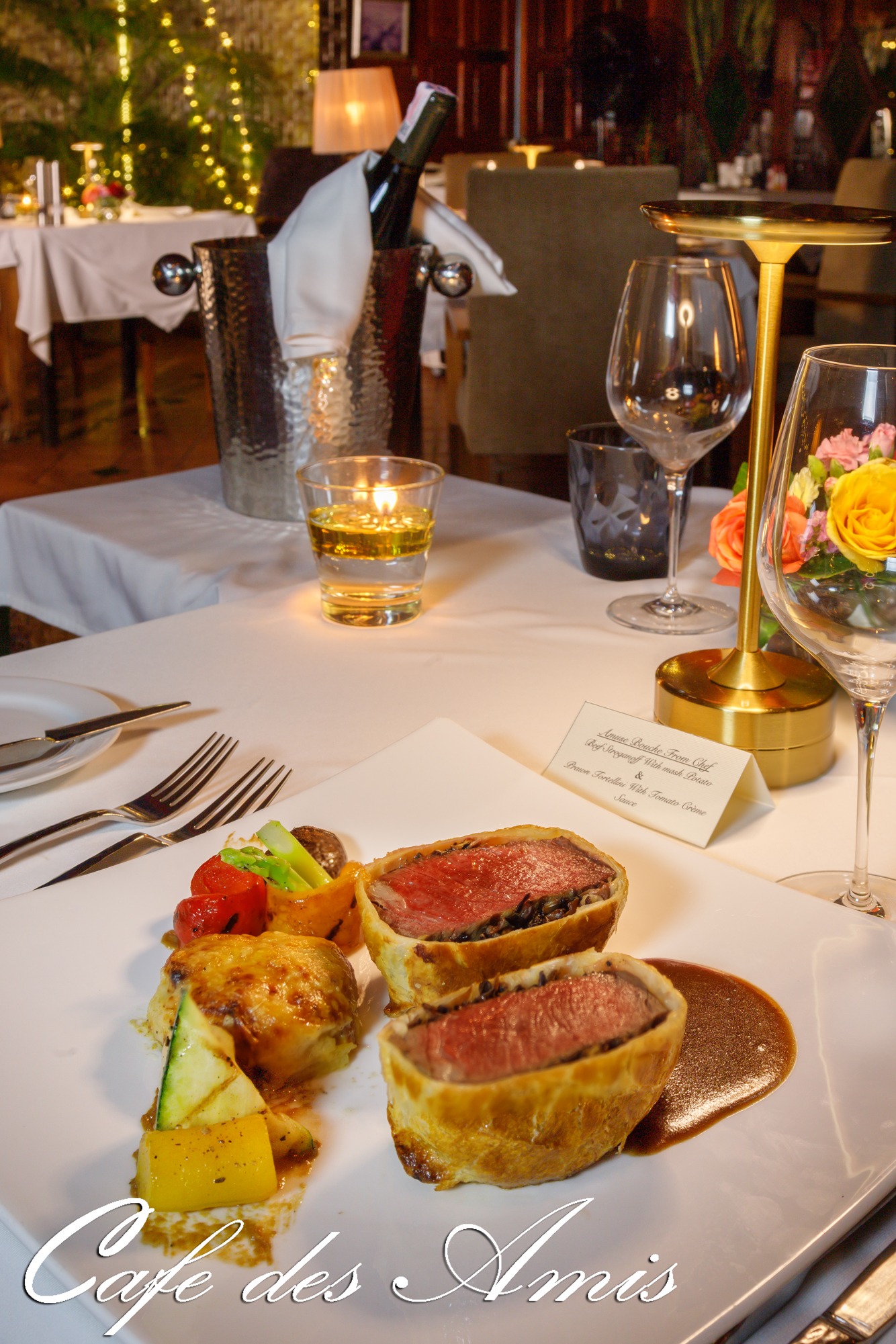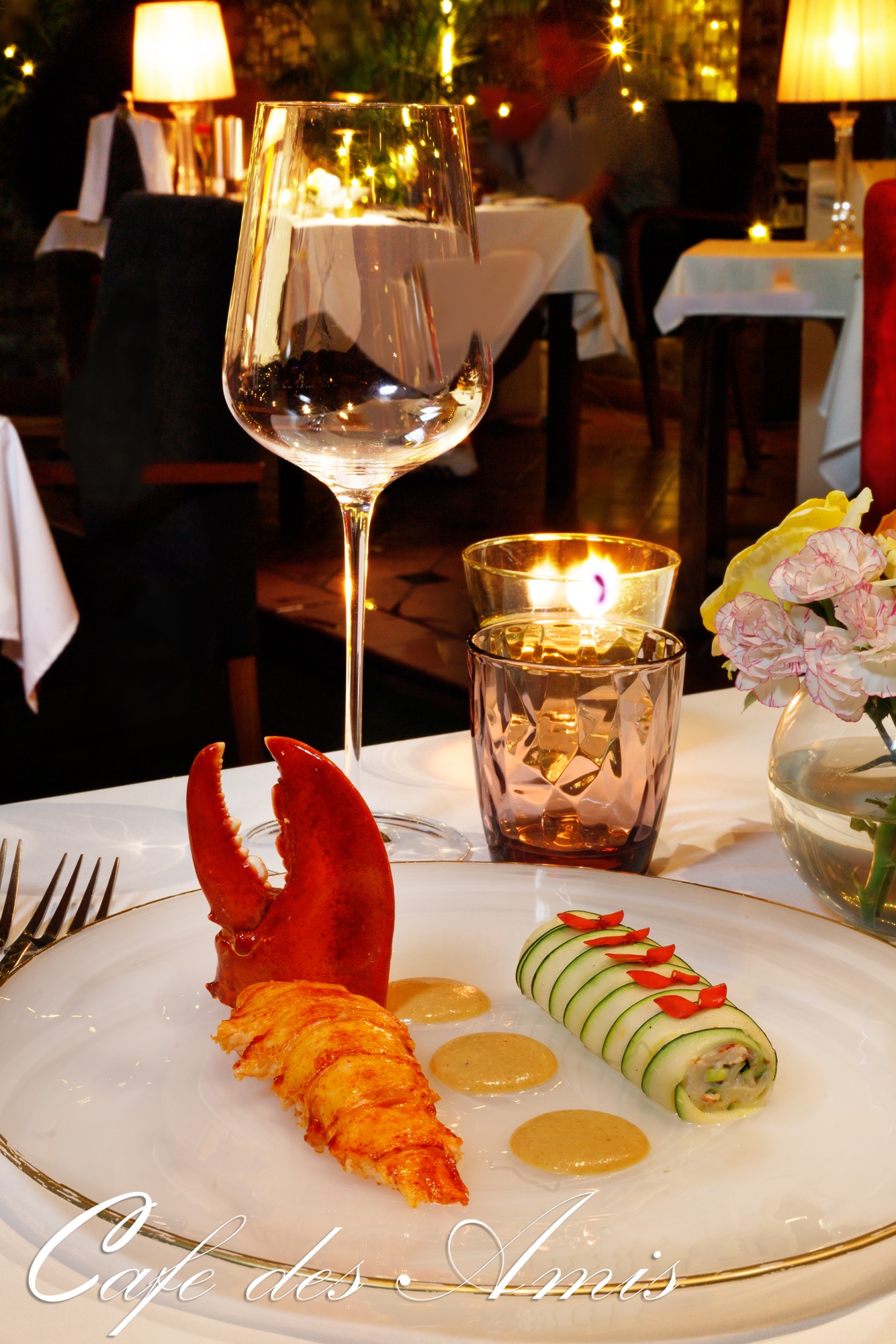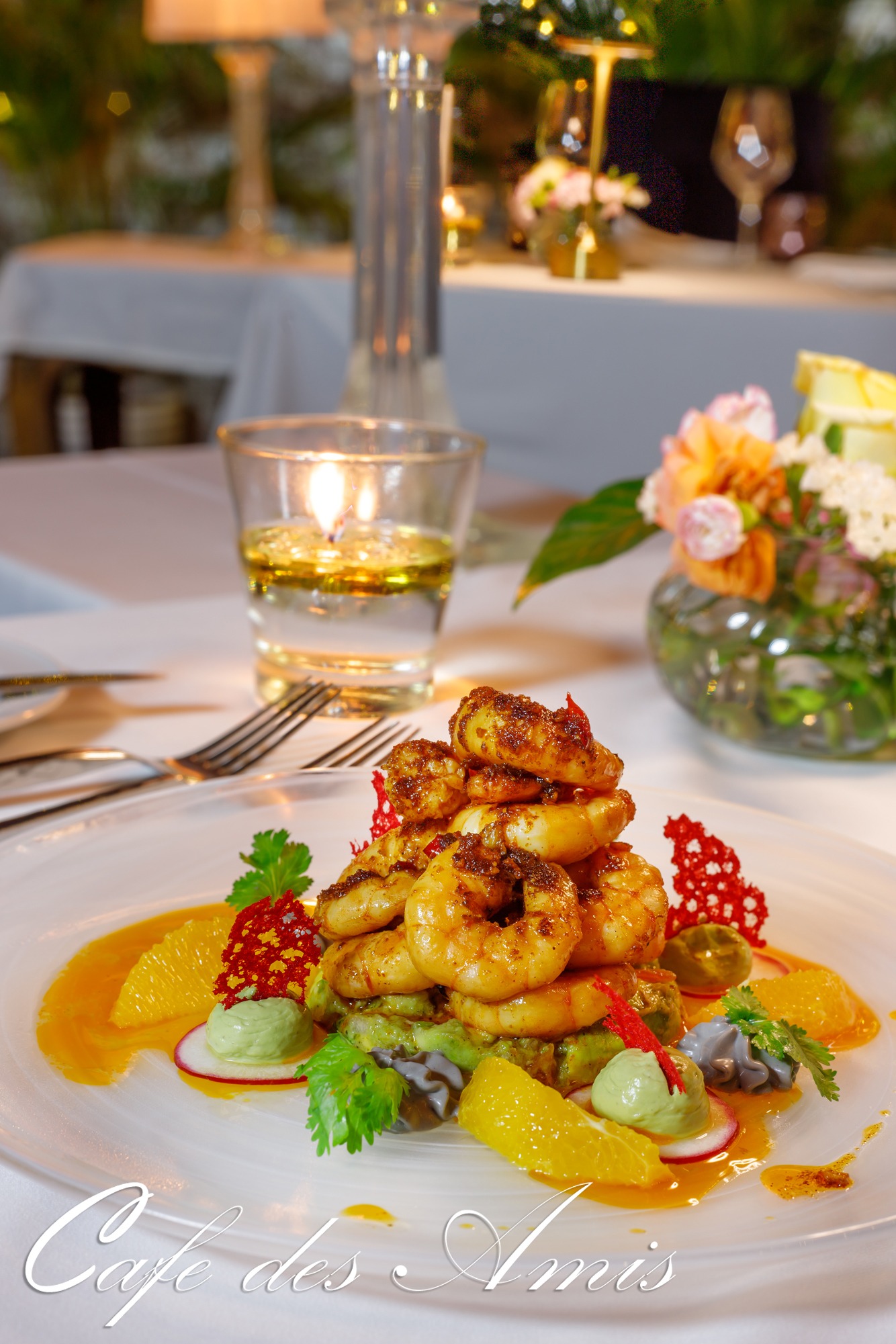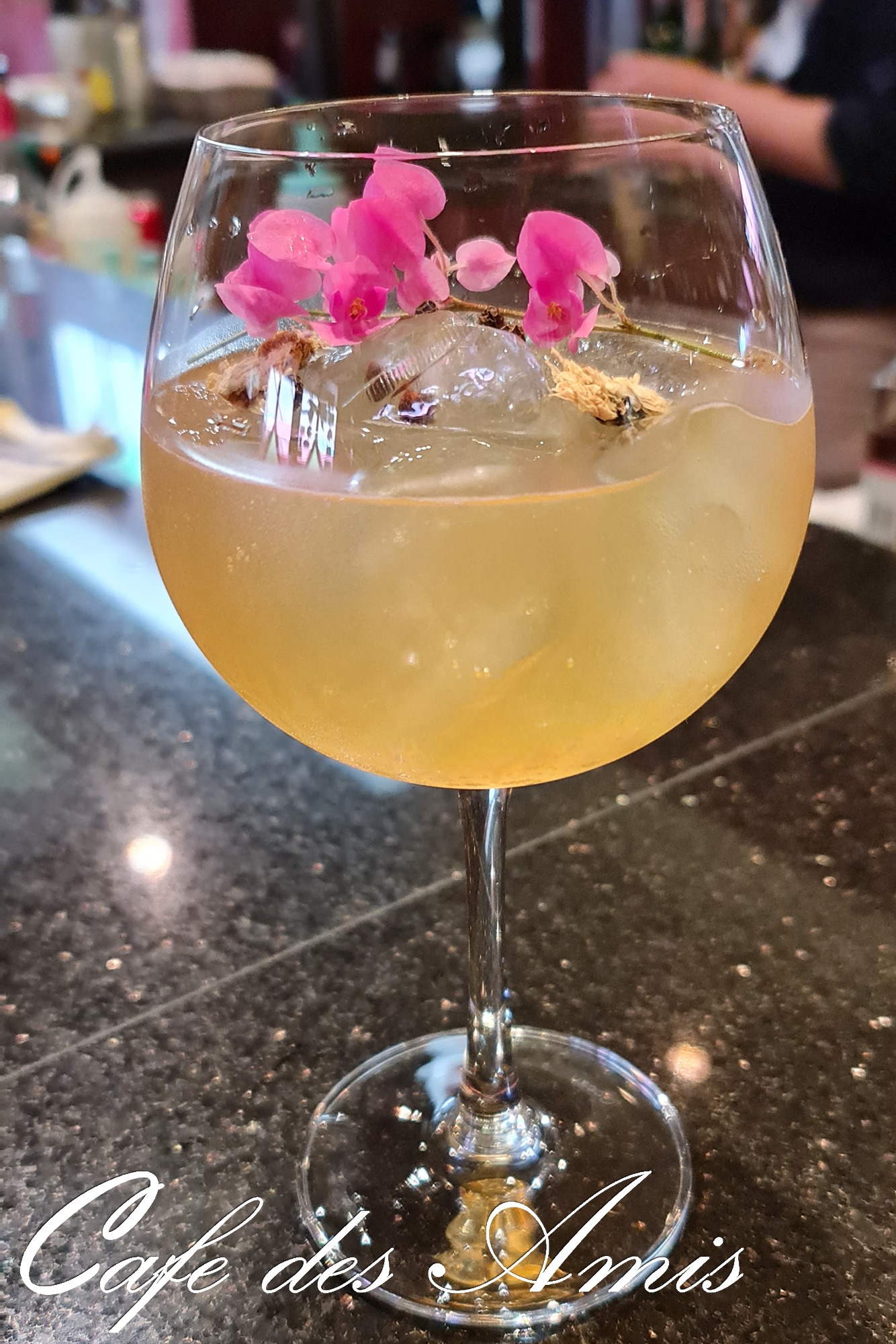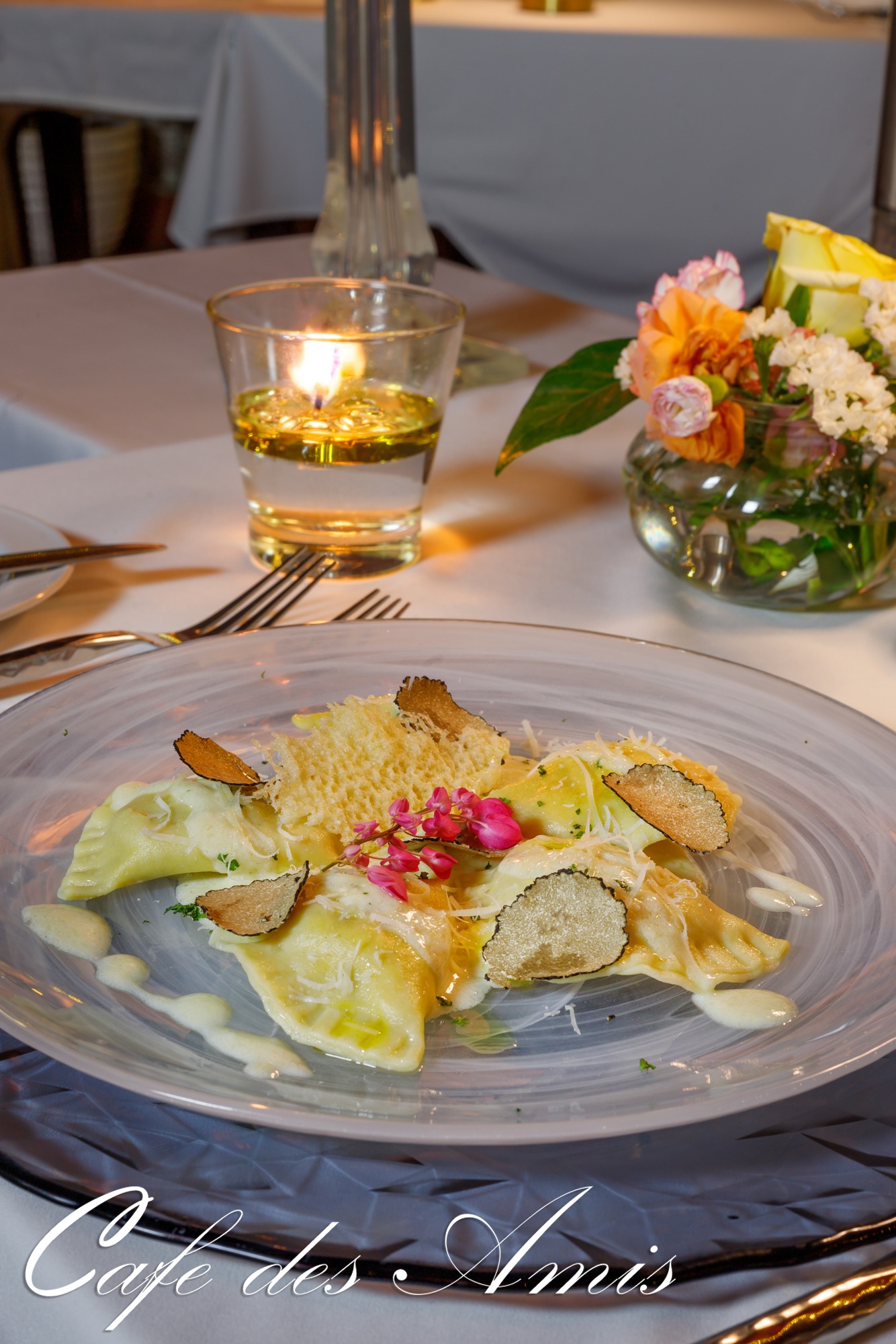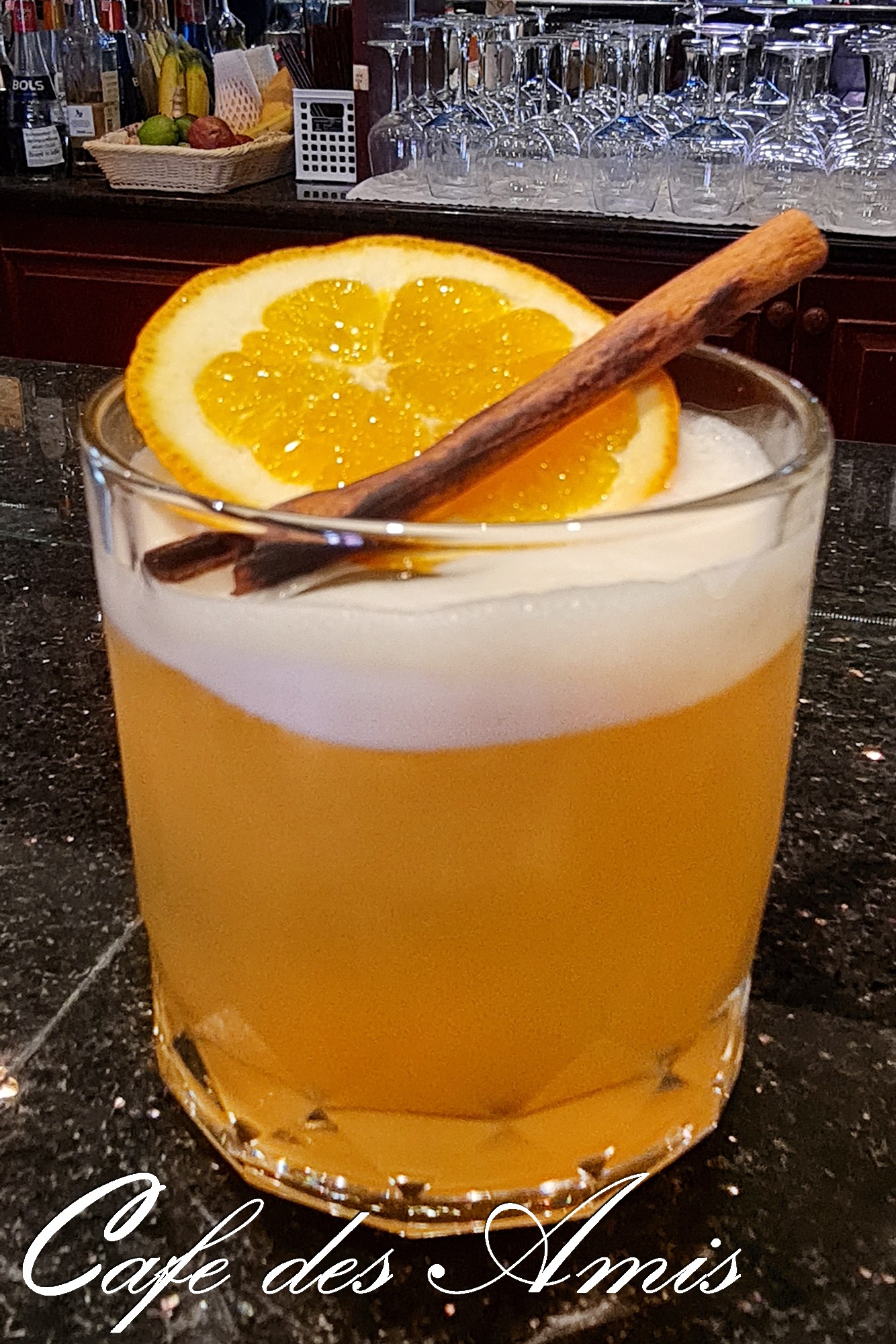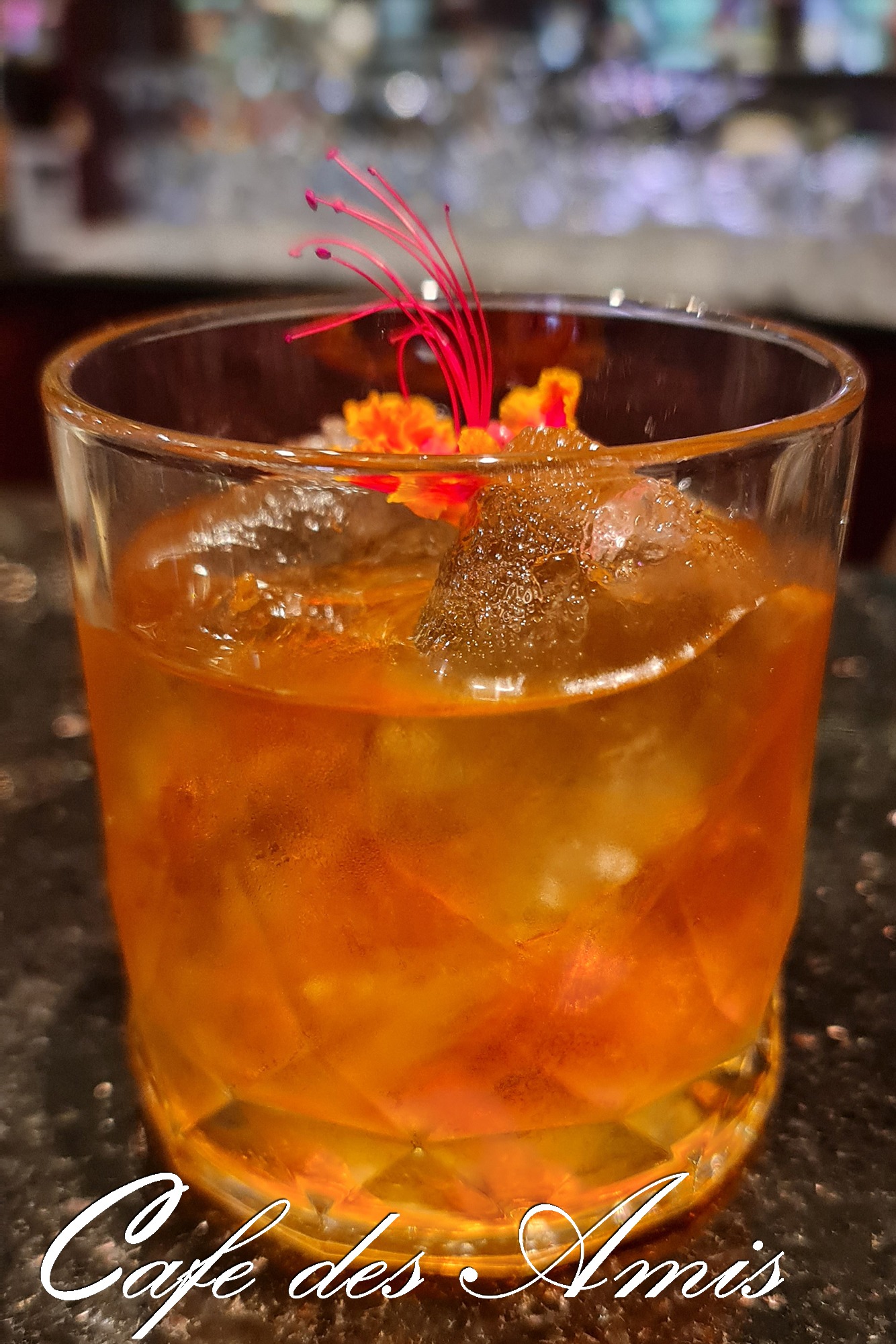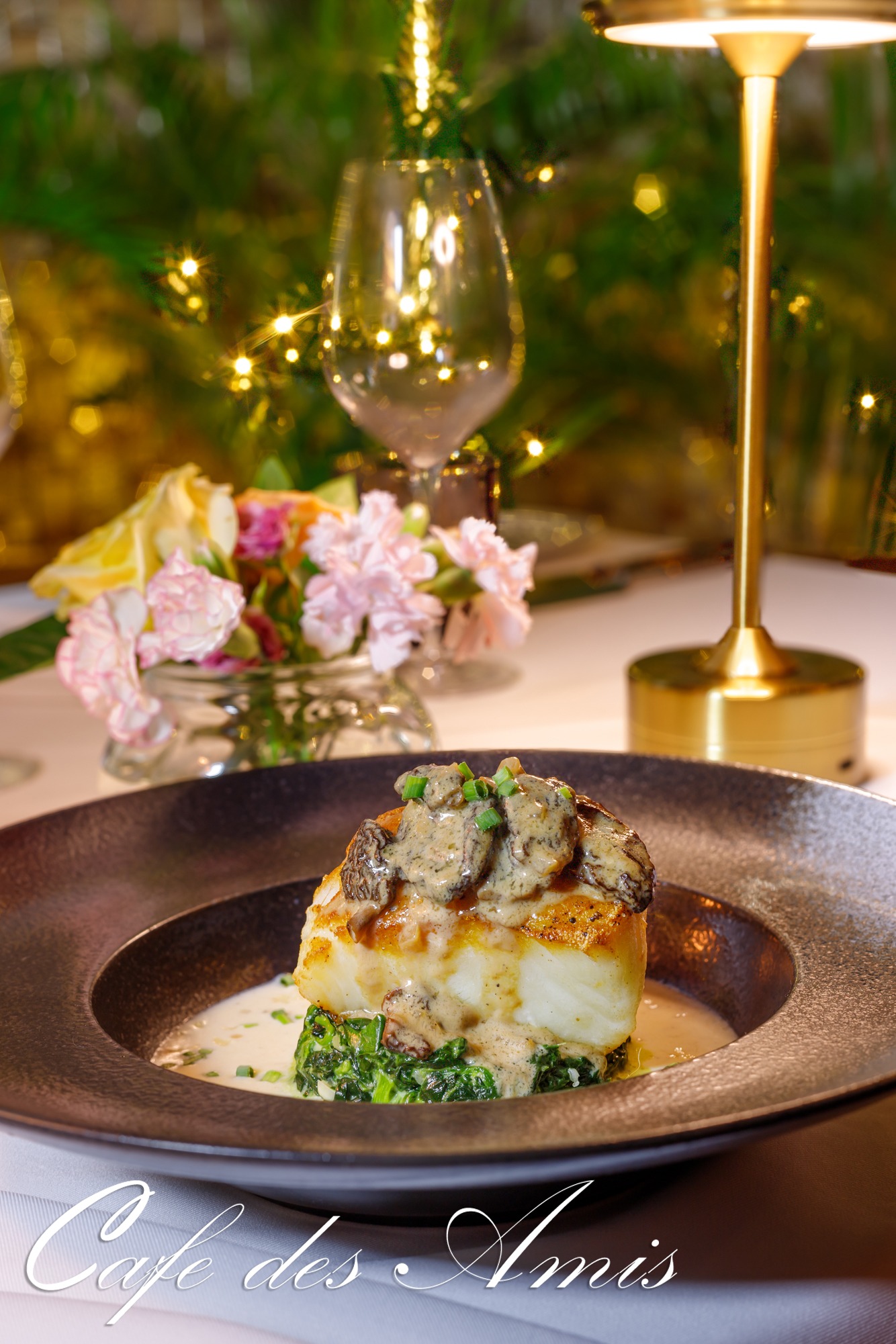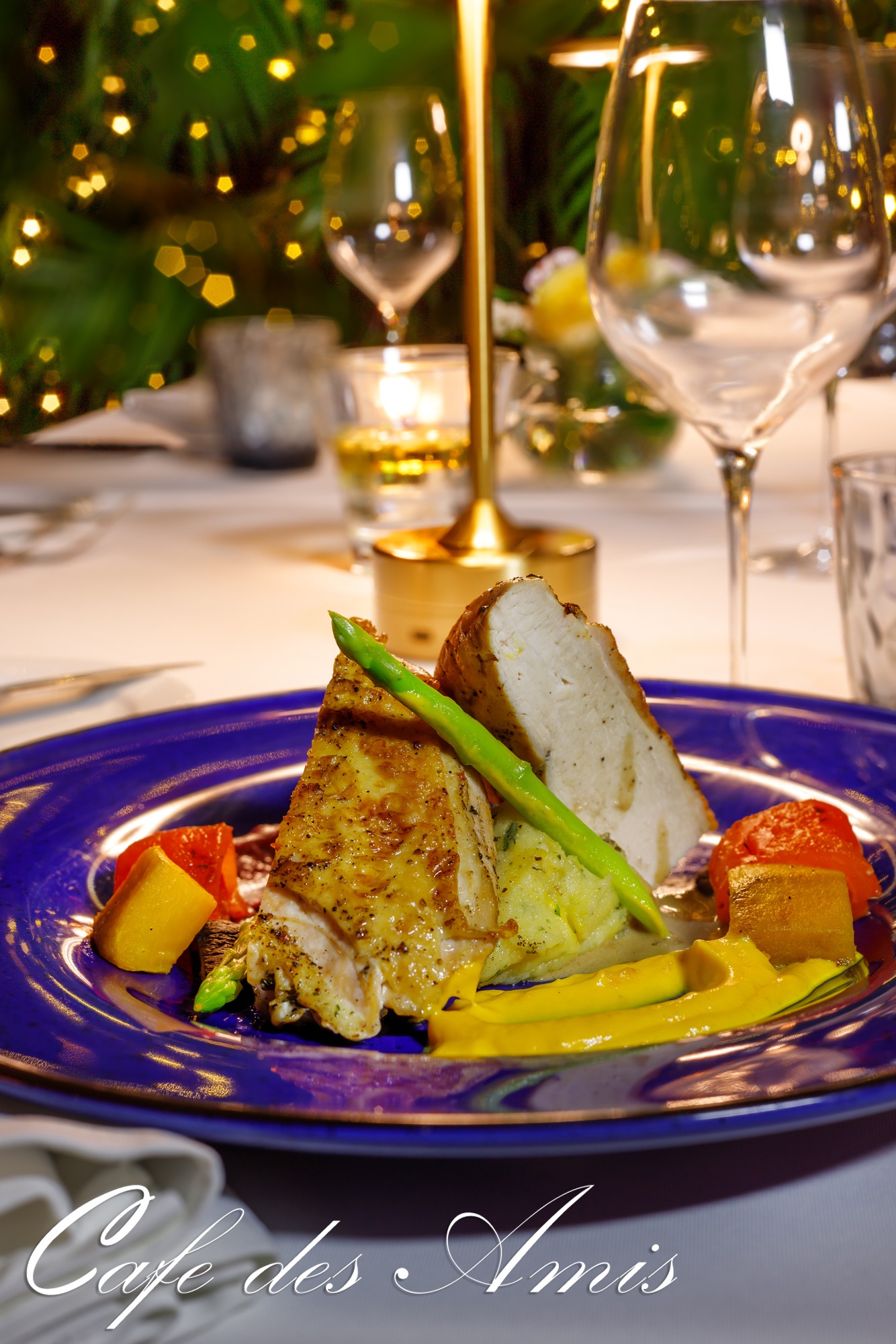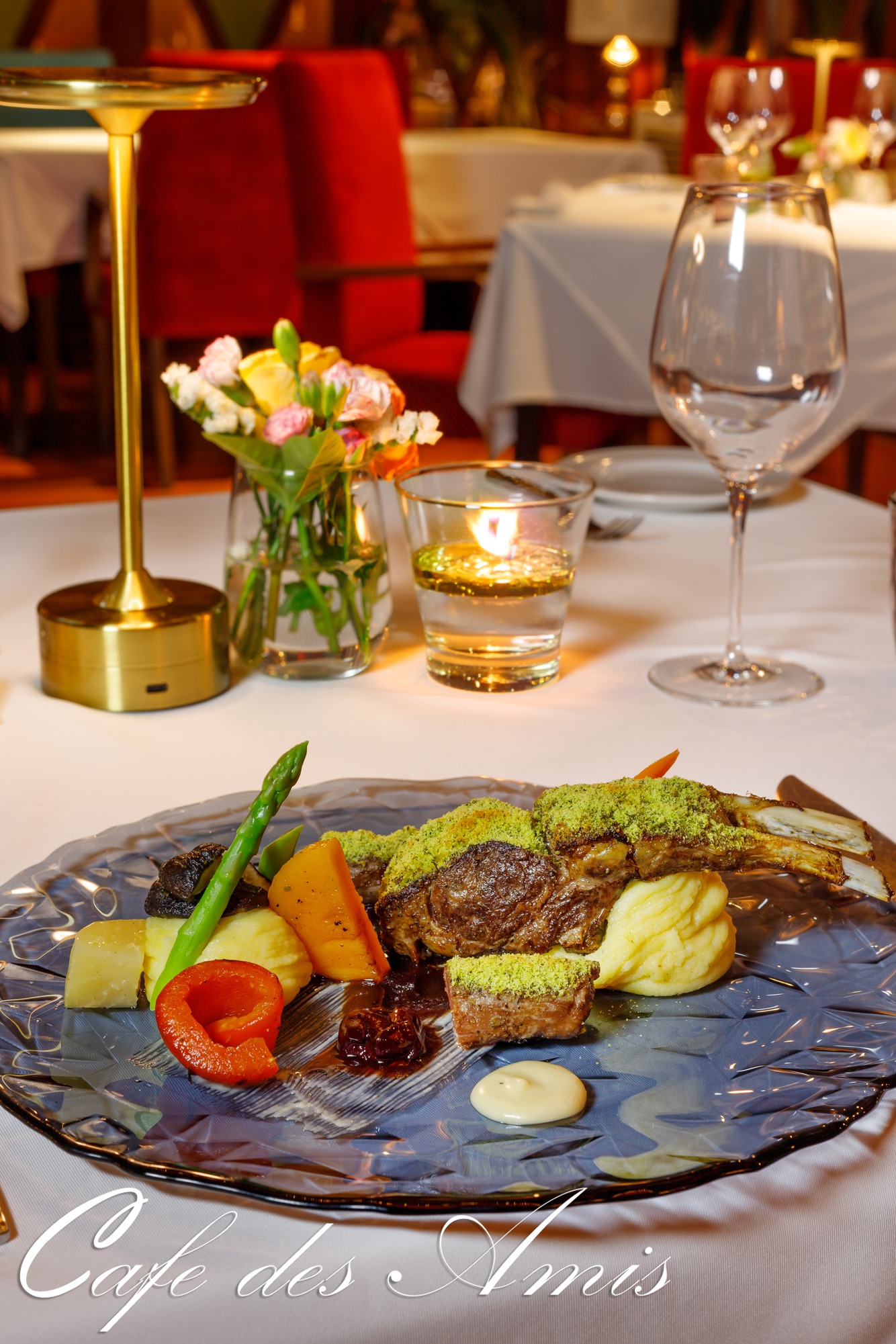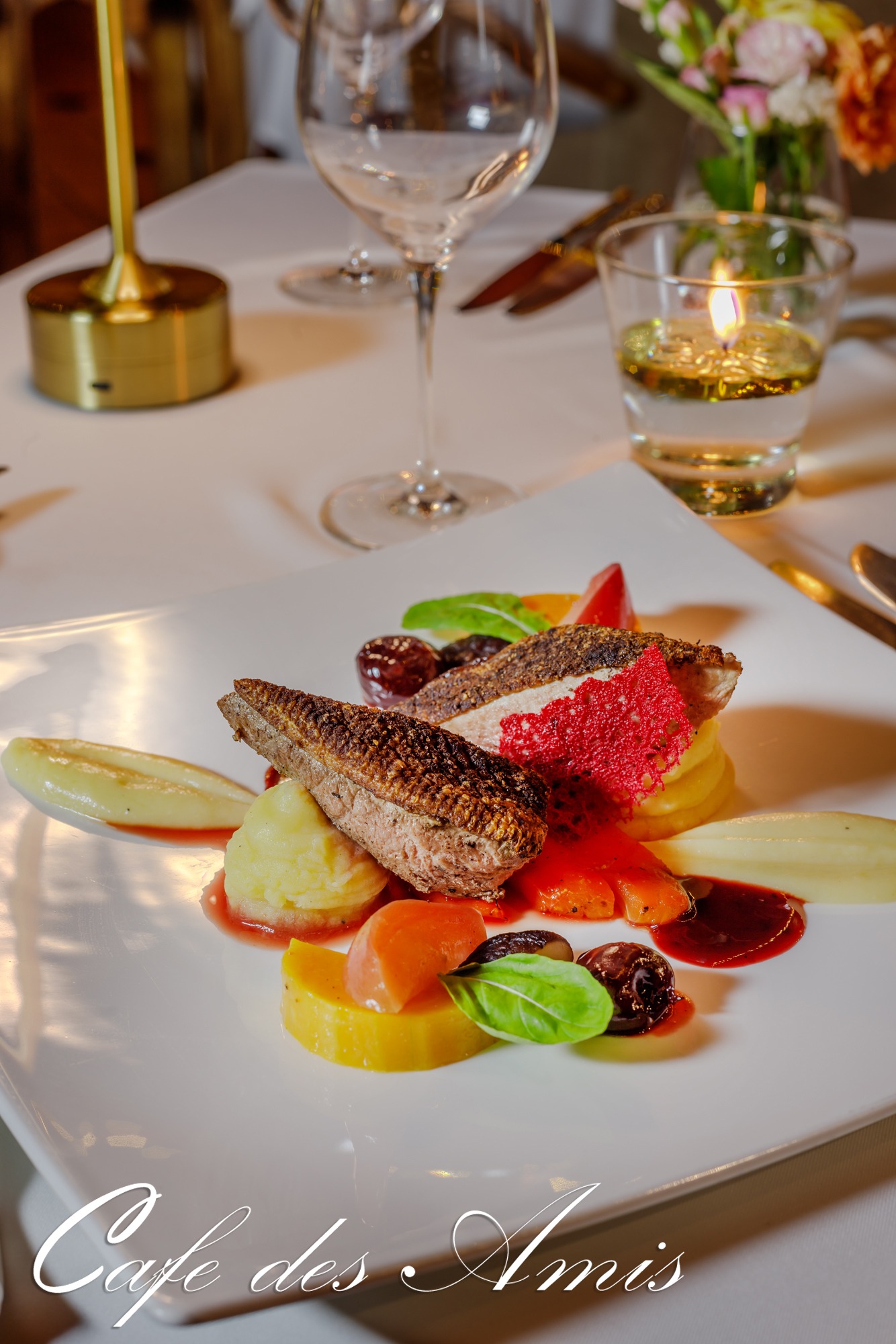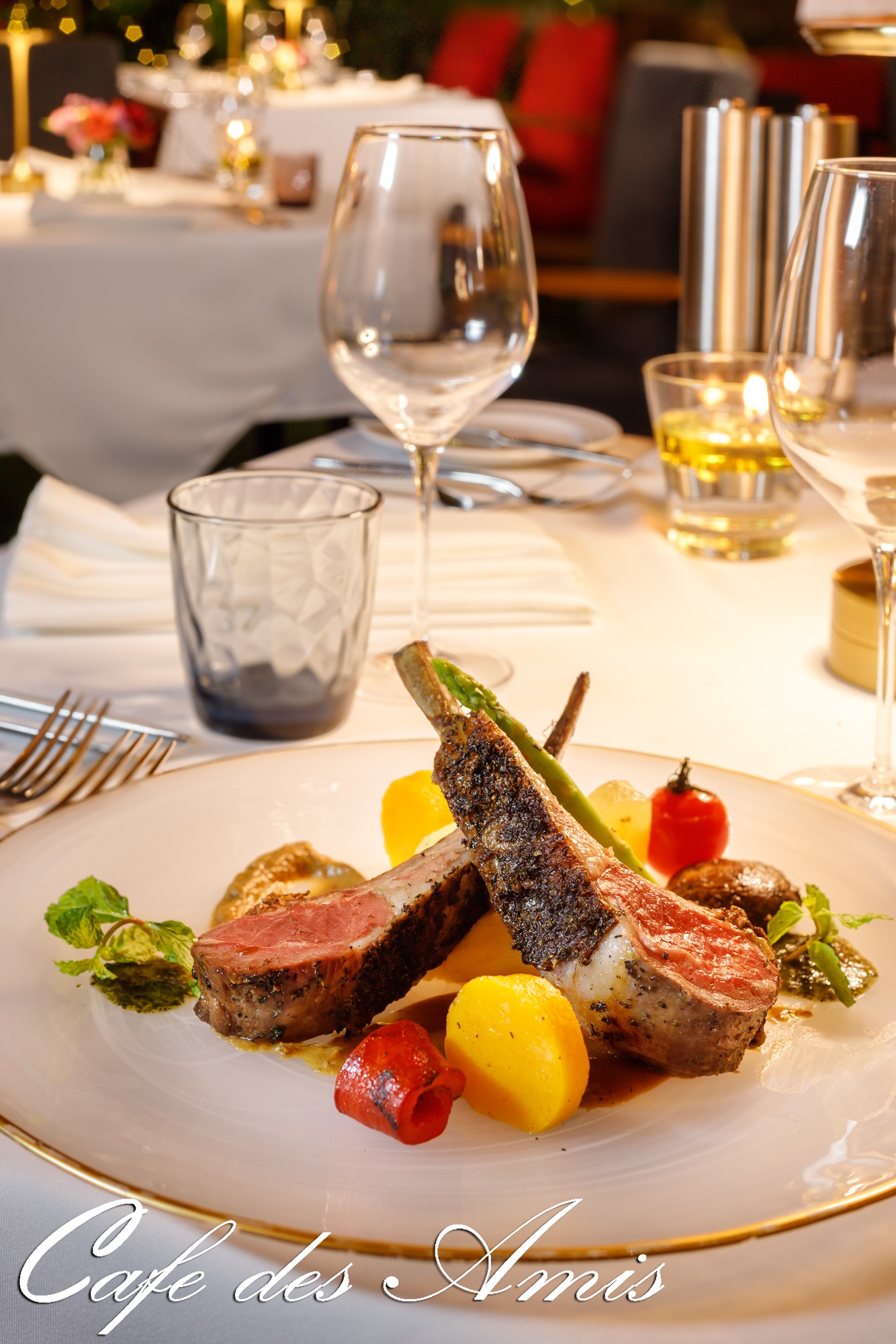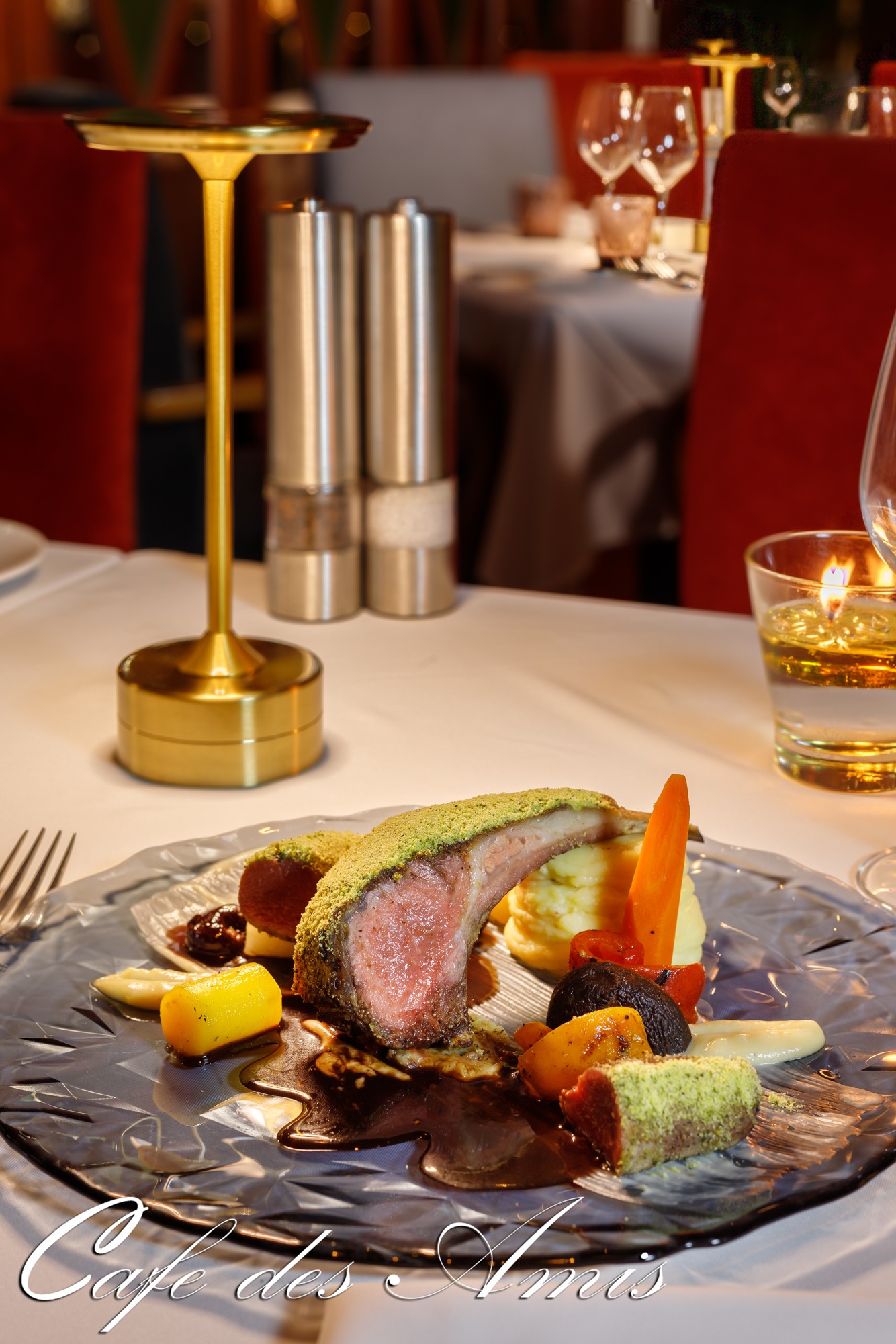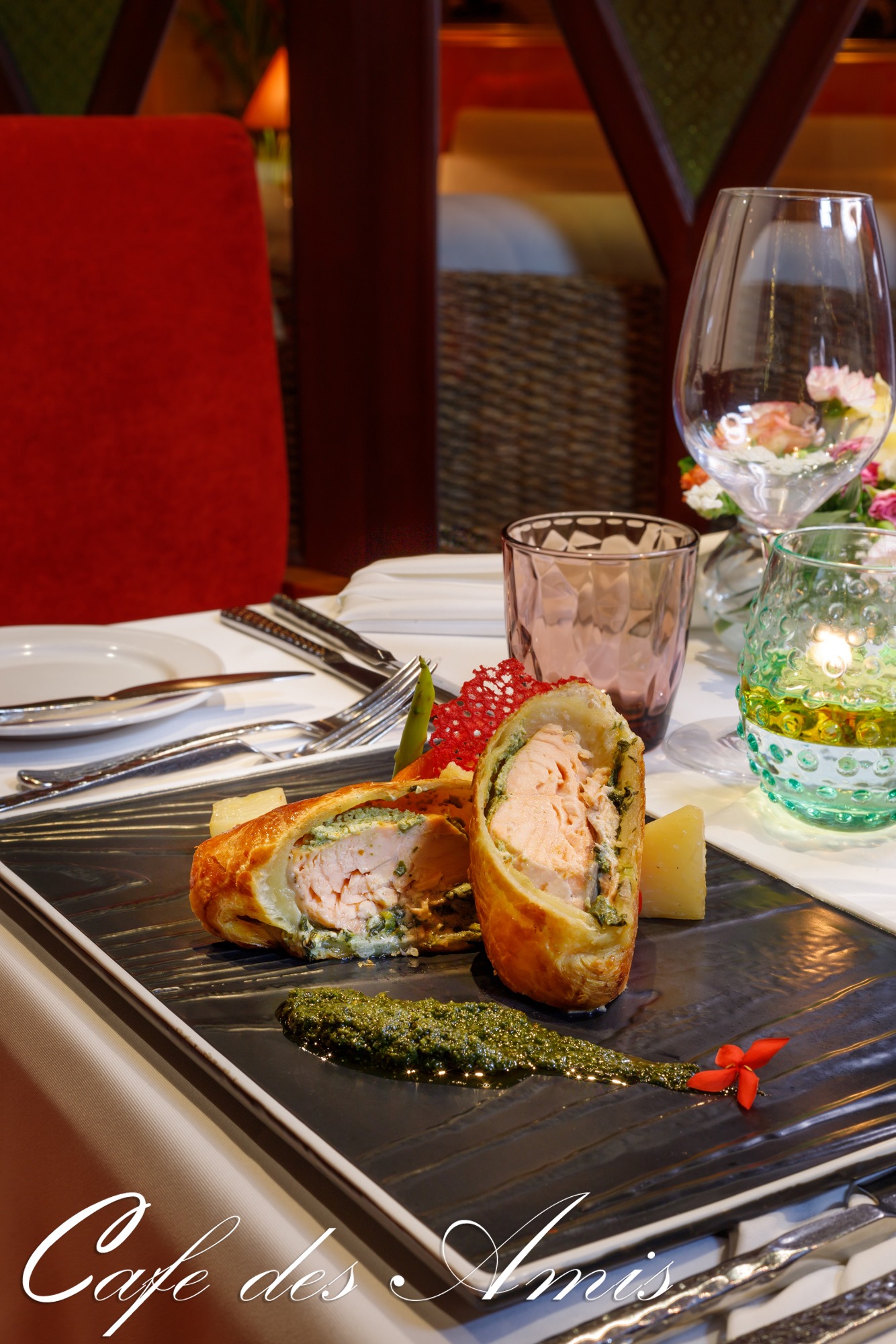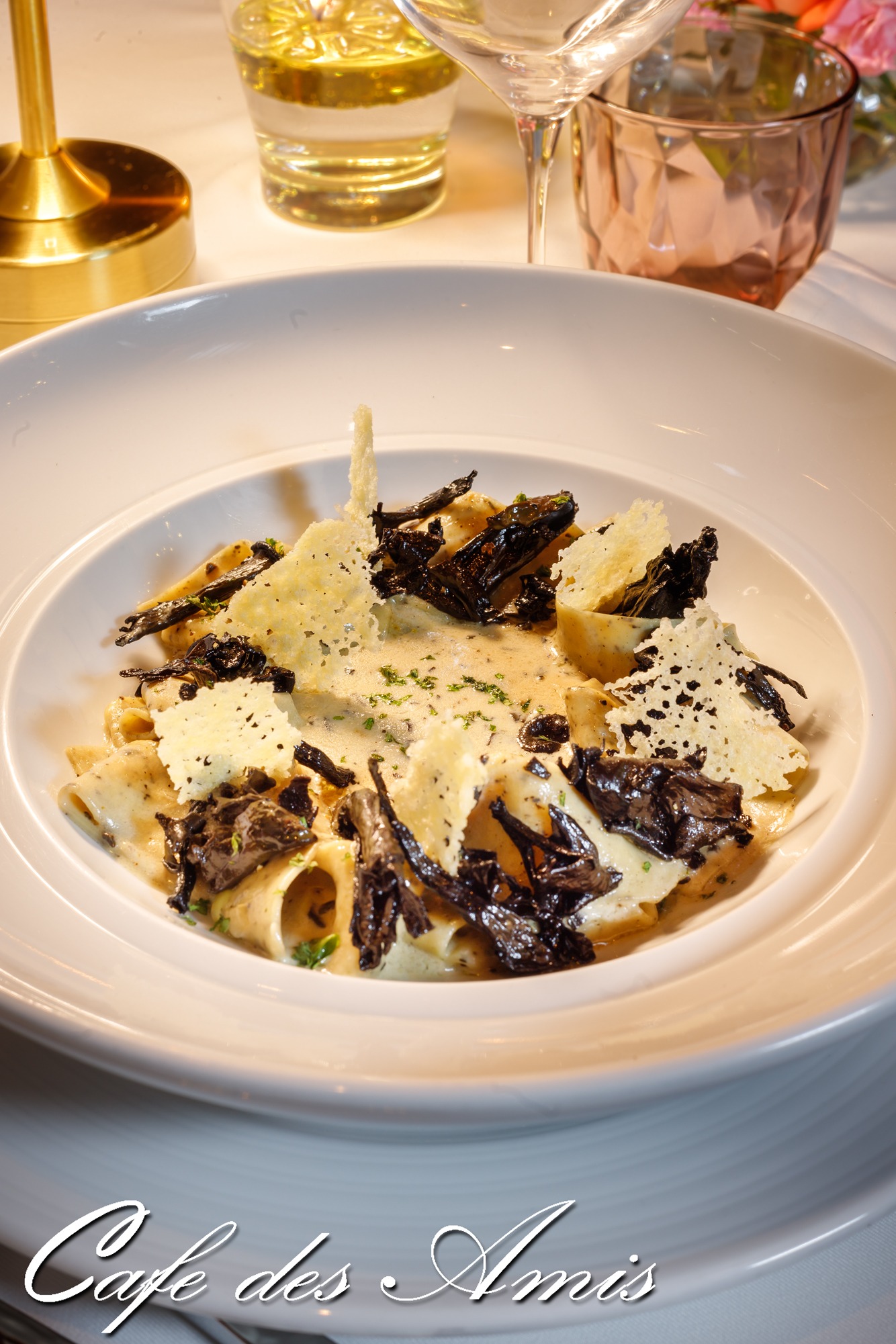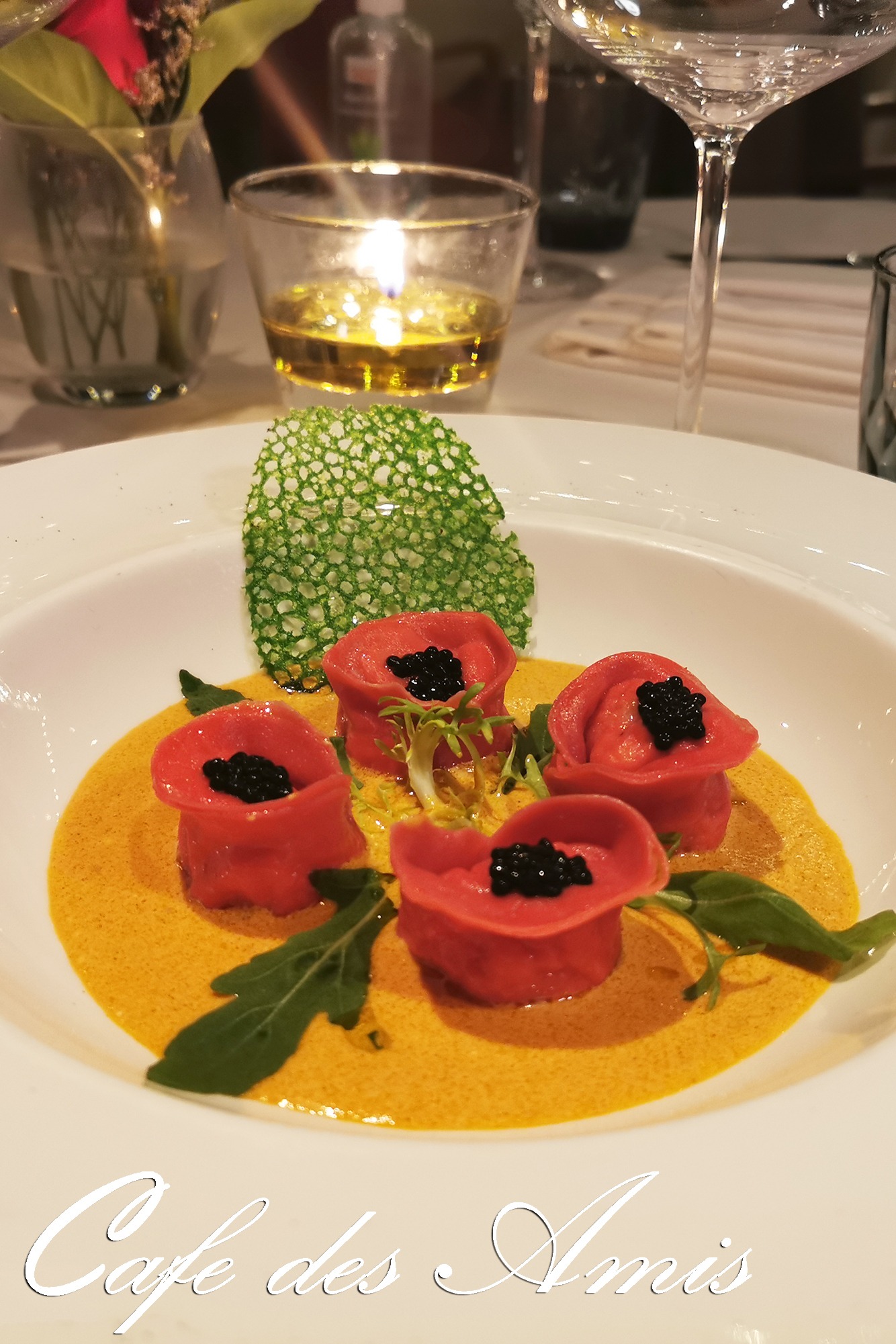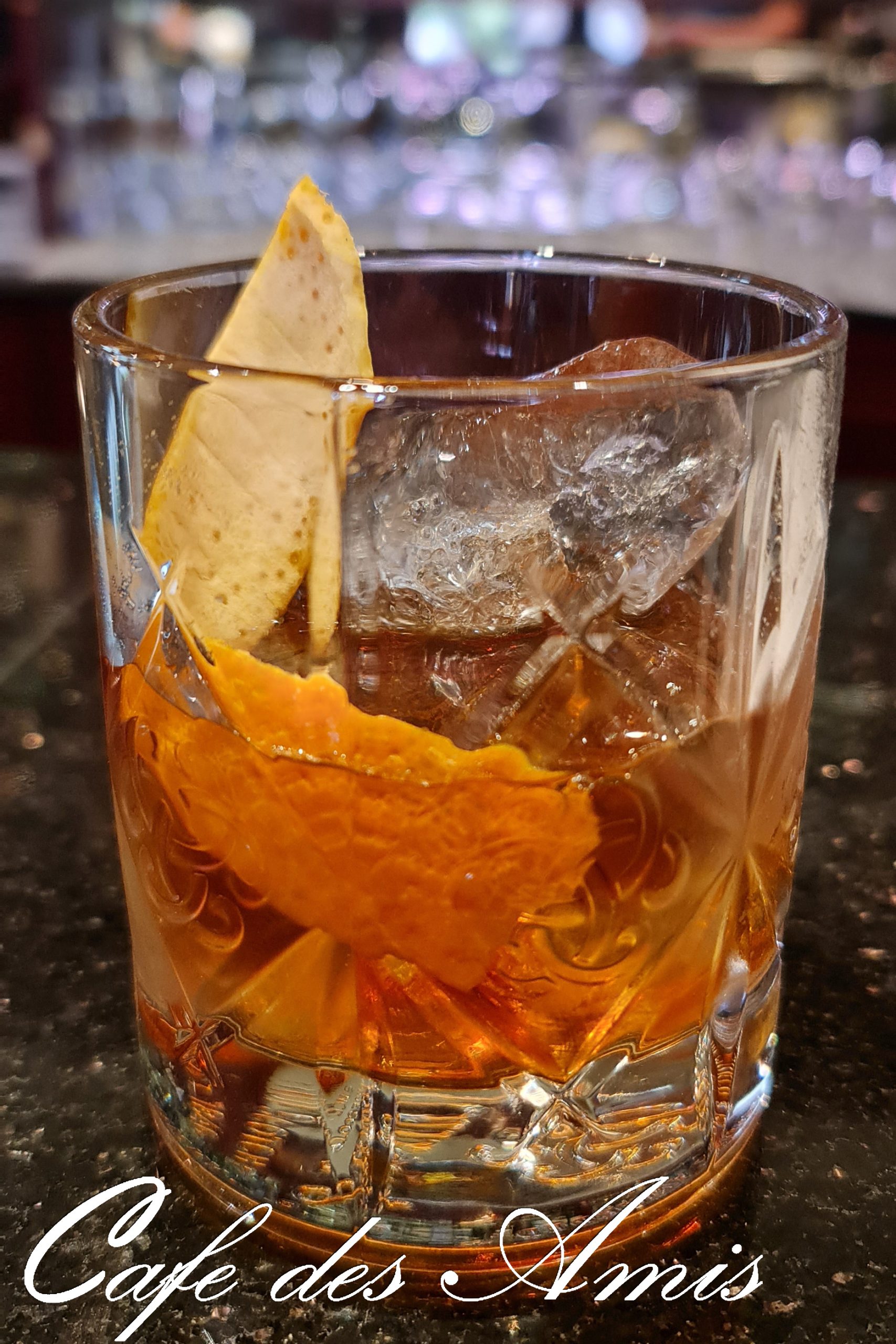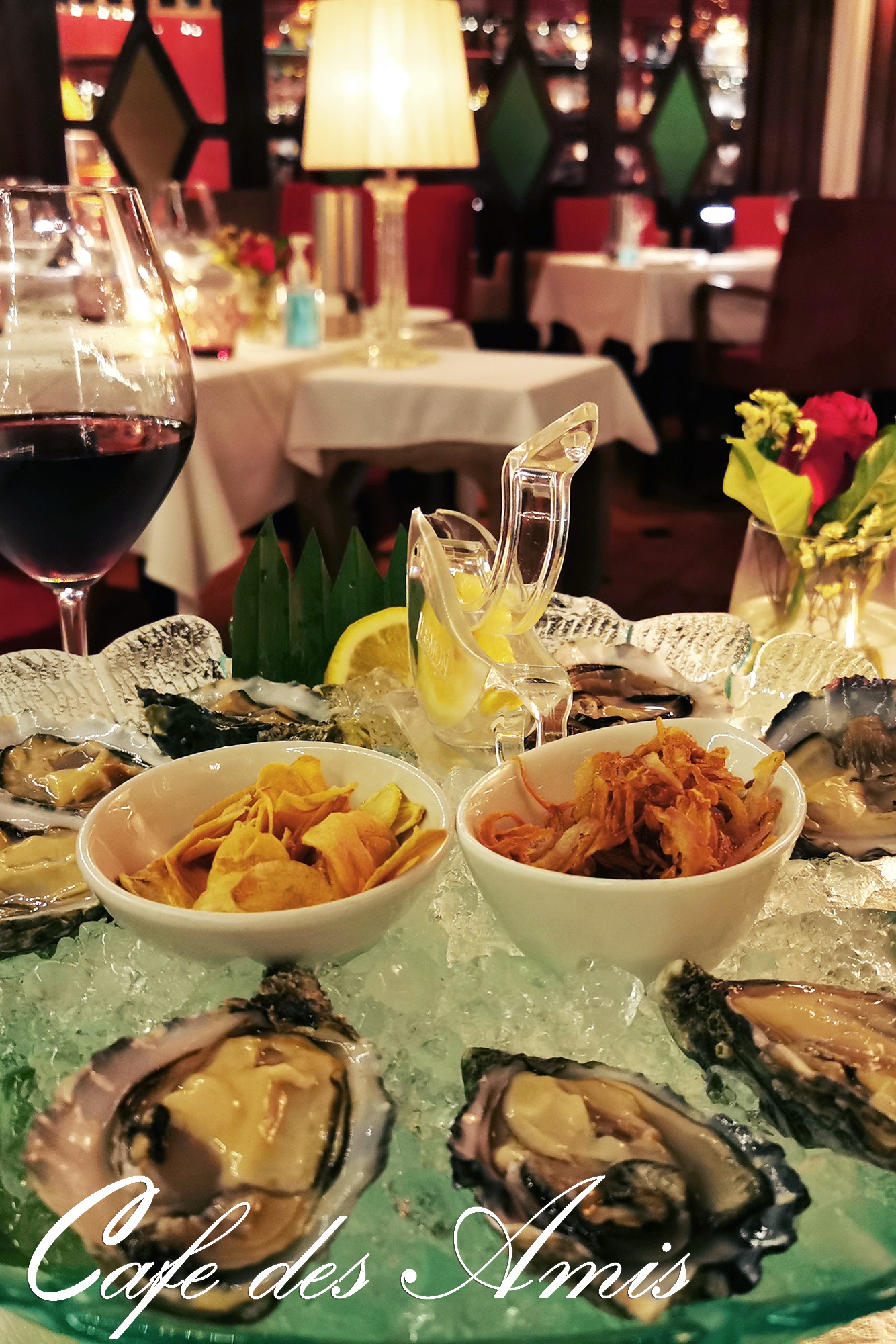 Enjoy our garden courtyard terrace area which is located in the heart of Cafe des Amis, a haven of romance, particularly enchanting and cosy, don't worry about warm evenings we have personal air conditioners. When the heavens weep, we close the roof, ensuring an intimate and dry dinner. Let us elevate your dining experience to a celestial level, where you can savor your meal in utmost style beneath the shimmering canopy of stars."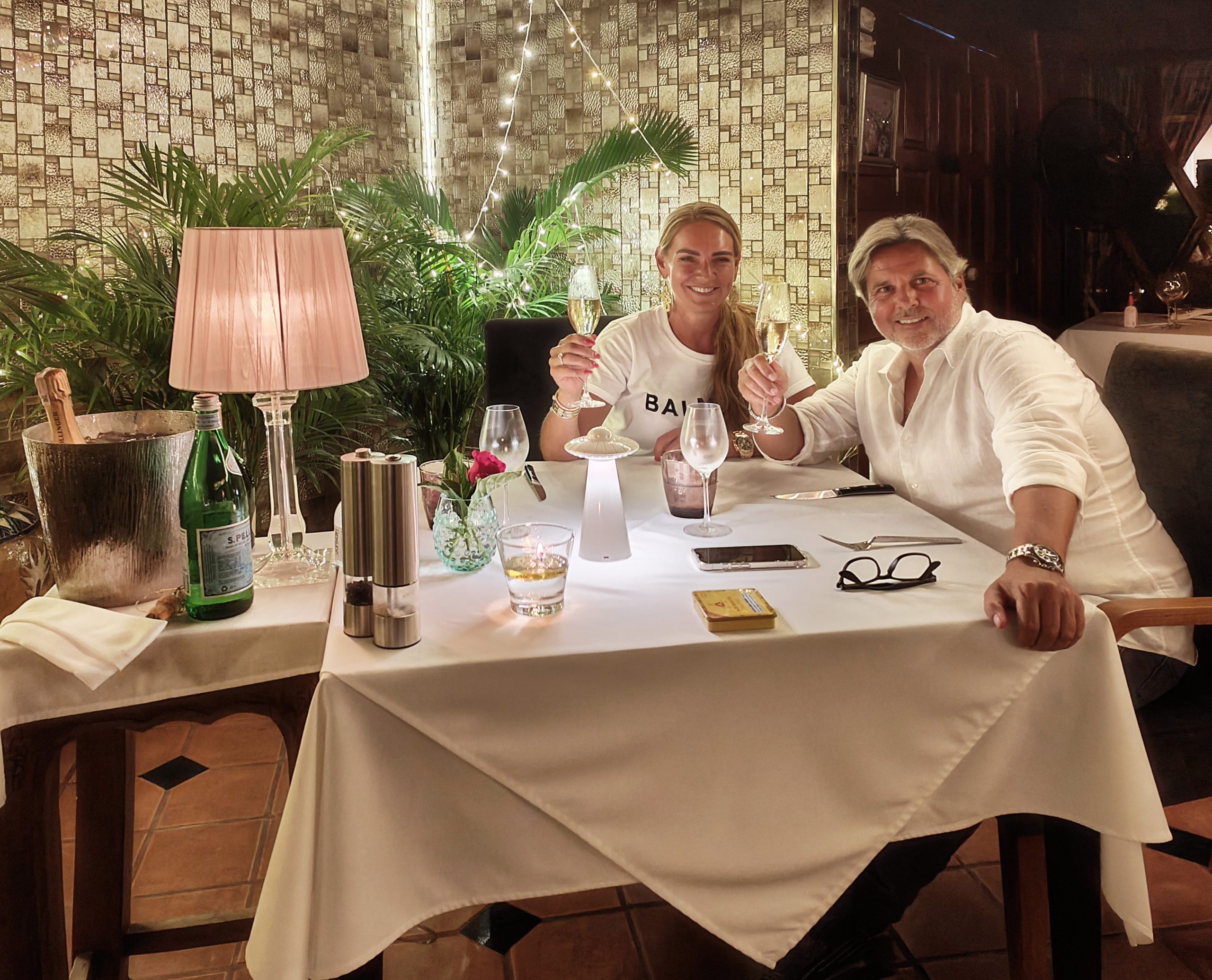 Restaurants are our passion
Let us immerse you in the world of culinary mastery, where dining becomes a form of artistry. Step into the enchanting realm of Cafe des Amis and embark on a gastronomic voyage like no other.
We await the pleasure of welcoming you to an exquisite dinner, where every detail is designed to be unforgettable. Whether its a special anniversary or celebrating a cherished occasion, do so with a sense of style.


Are you looking for a place for a birthday, anniversary or to host your upcoming special event? Assuming that we have time to arrange bouquets of flowers, birthday cakes balloons and decorations. We specialize in turning any occasion into a beautiful memory, and ensuring that every guest in your party feels special and taken care of.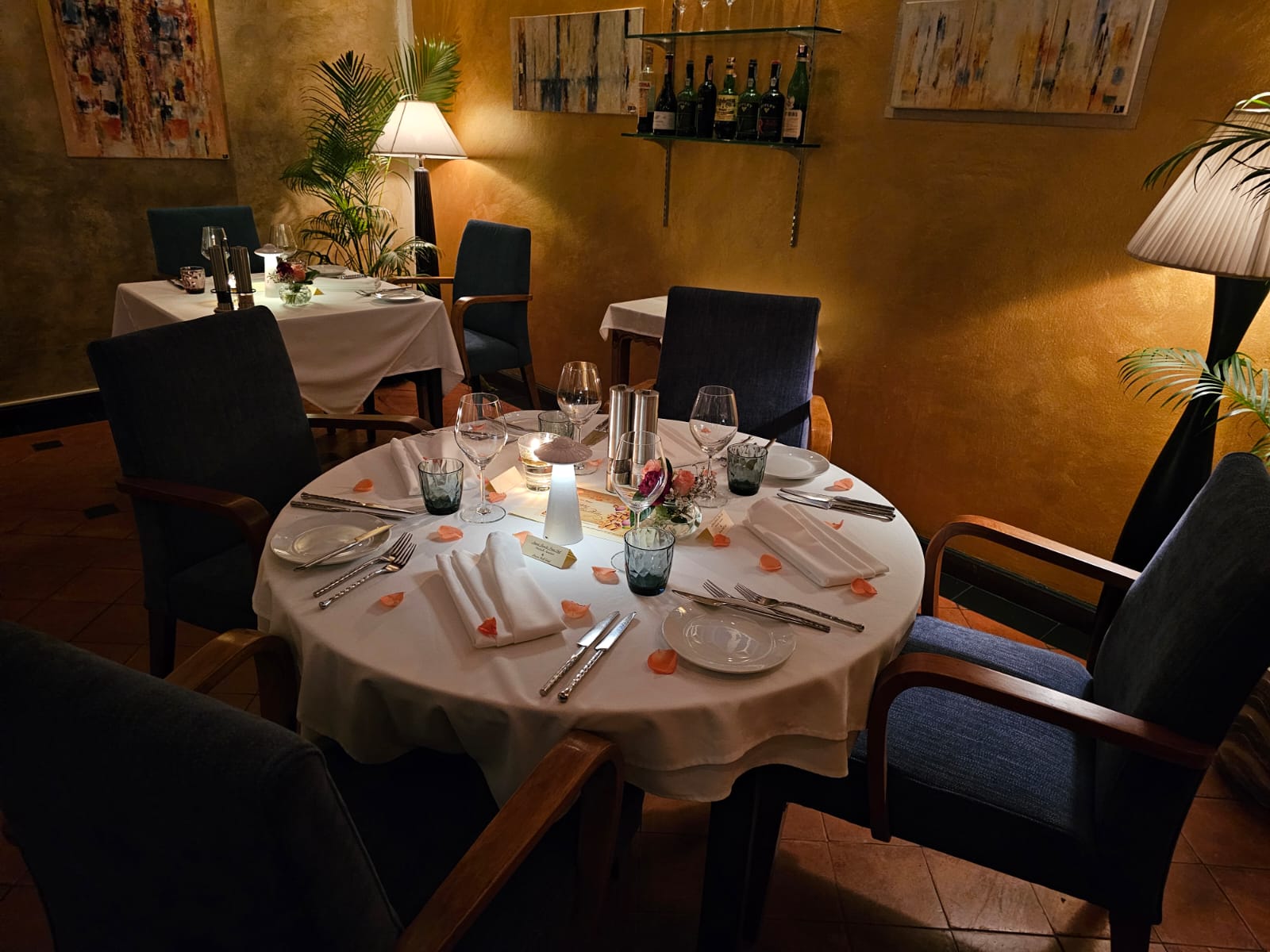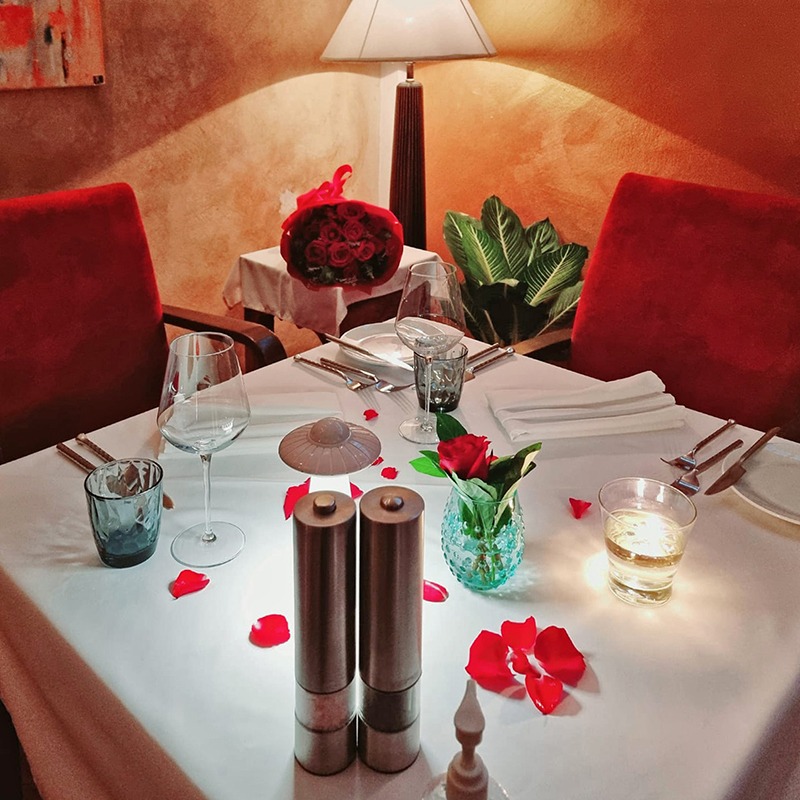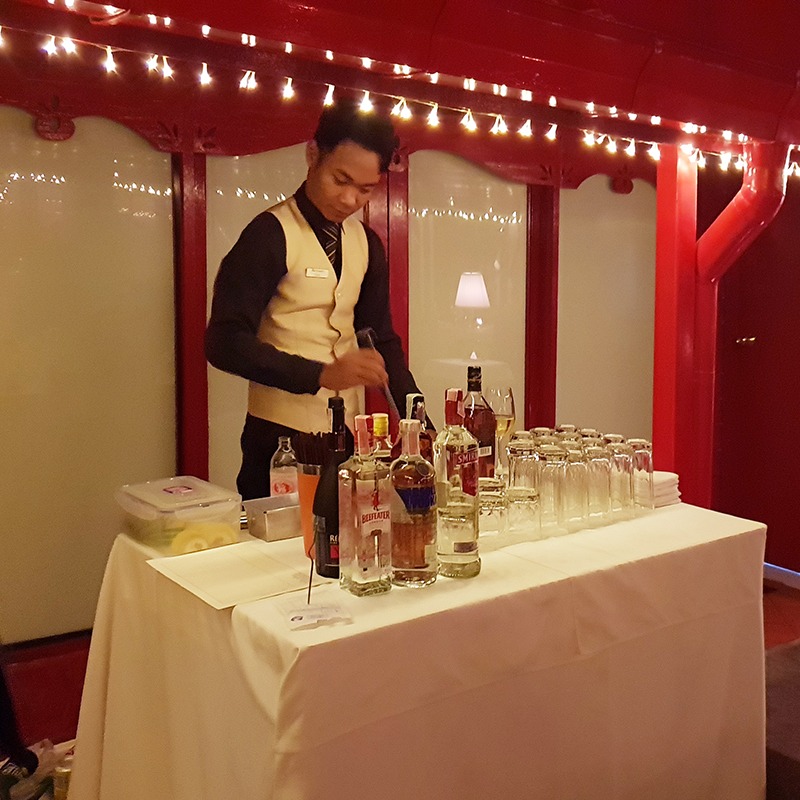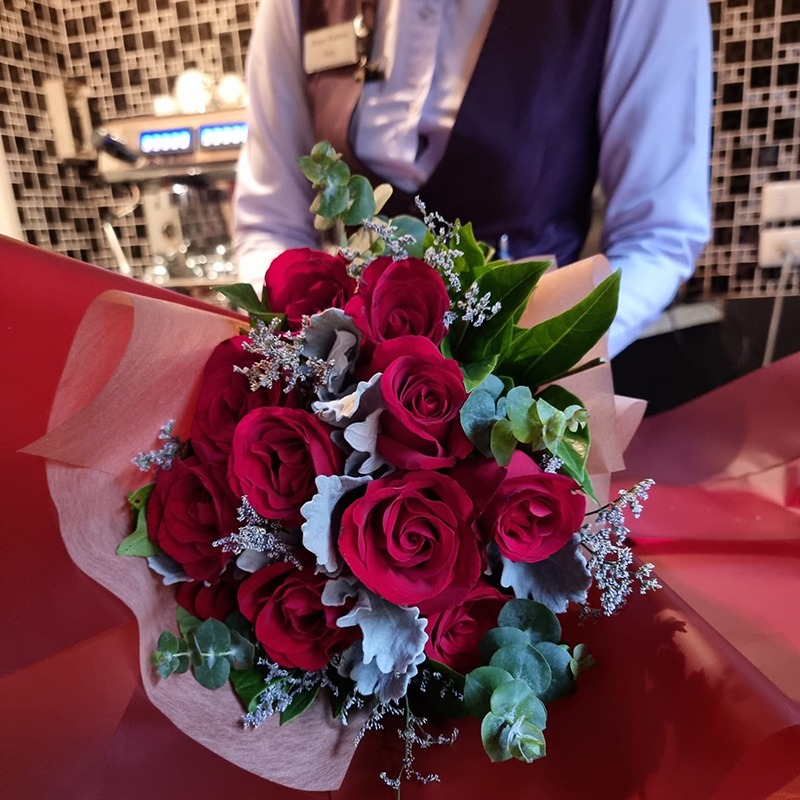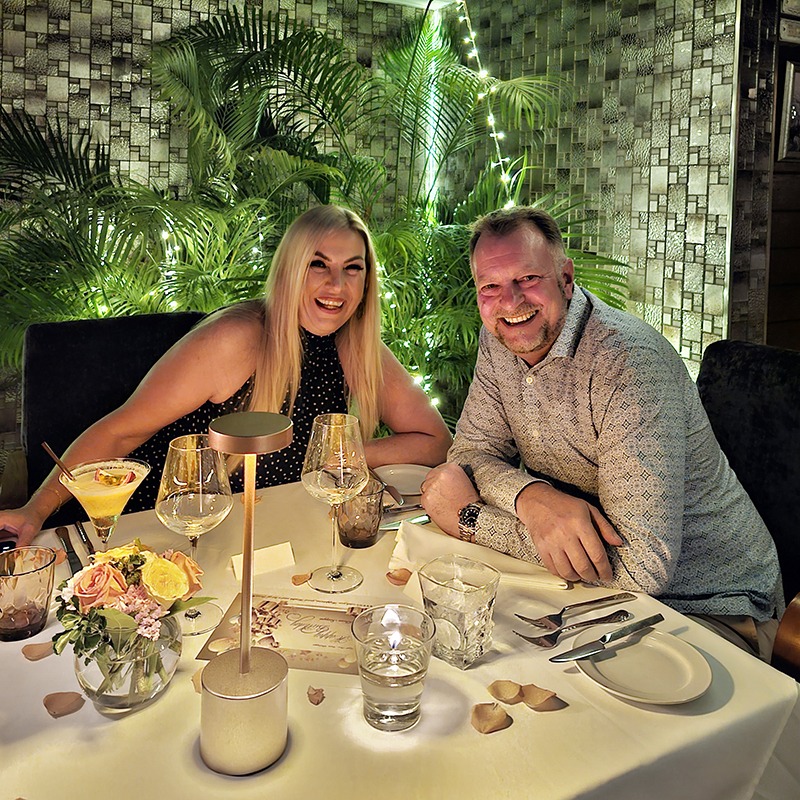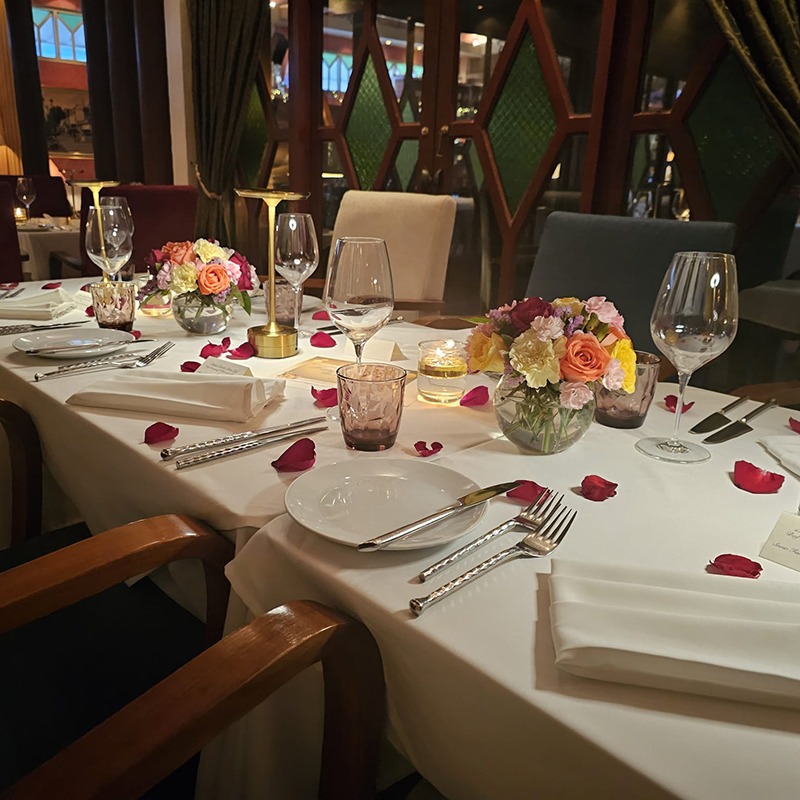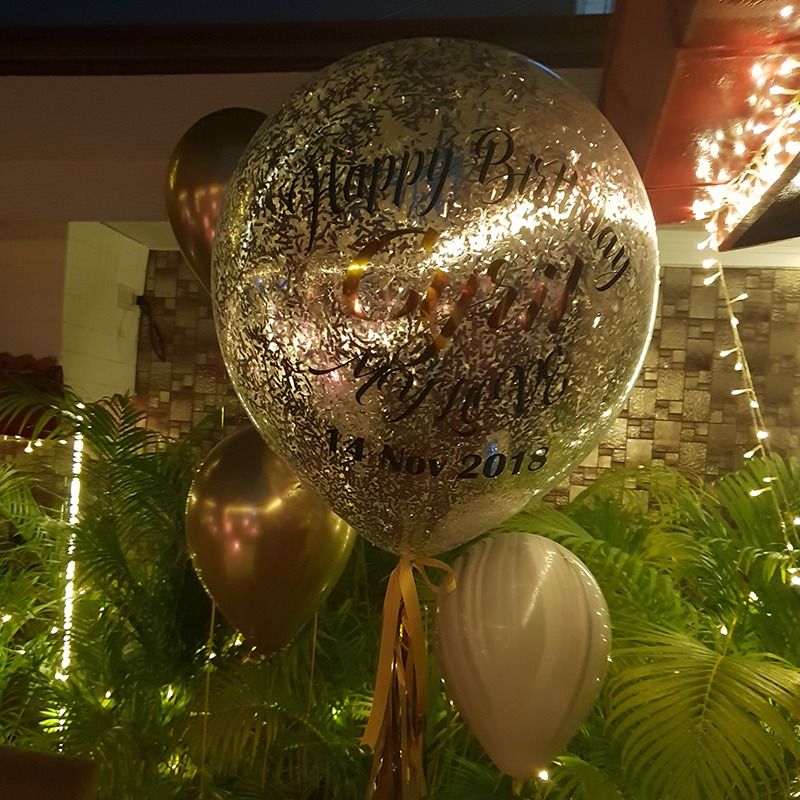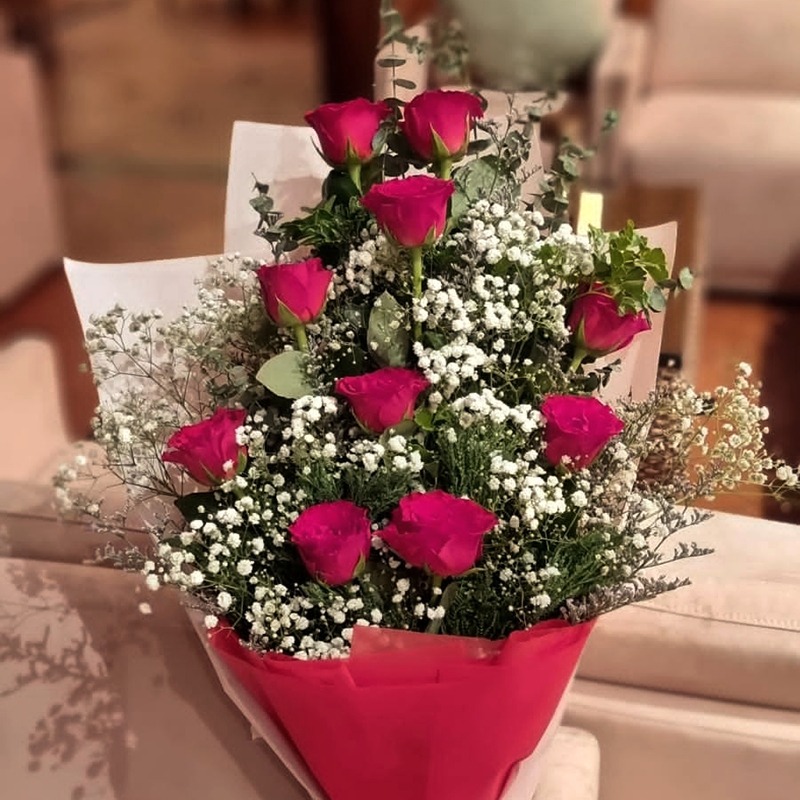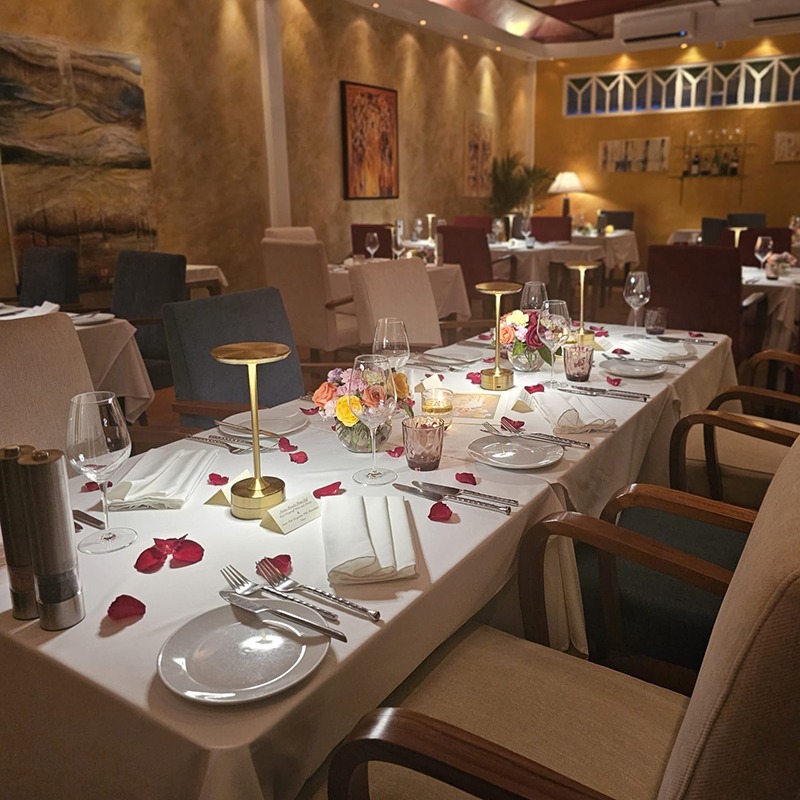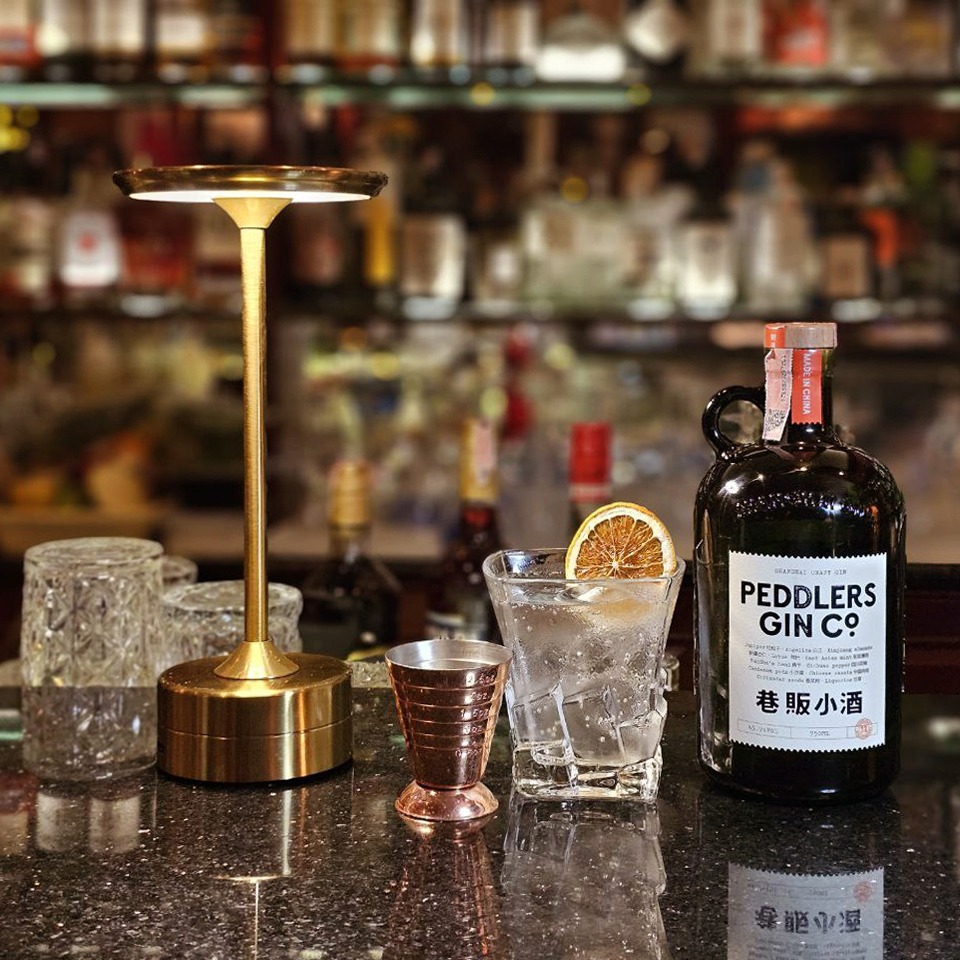 A vast collection of specialist Gin's
At Cafe des Amis, you can experience a world-class gin collection that comprises a wide range of unique and exotic flavors sourced from various parts of the world. Whether you're an adventurous spirit looking for something that's out of the norm or prefer something more traditional, Cafe des Amis has got you covered. Our gin collection features the most unusual and exceptional gin varieties that you'll ever come across from over 20 different countries making CDA a must-see destination for gin enthusiasts. From the exquisite London Dry to the sweet and fruit-forward flavors of modern botanical gins, we have around 200 Gin's to choose from and 8 Tonics. prepare yourself for a wonderful gin journey.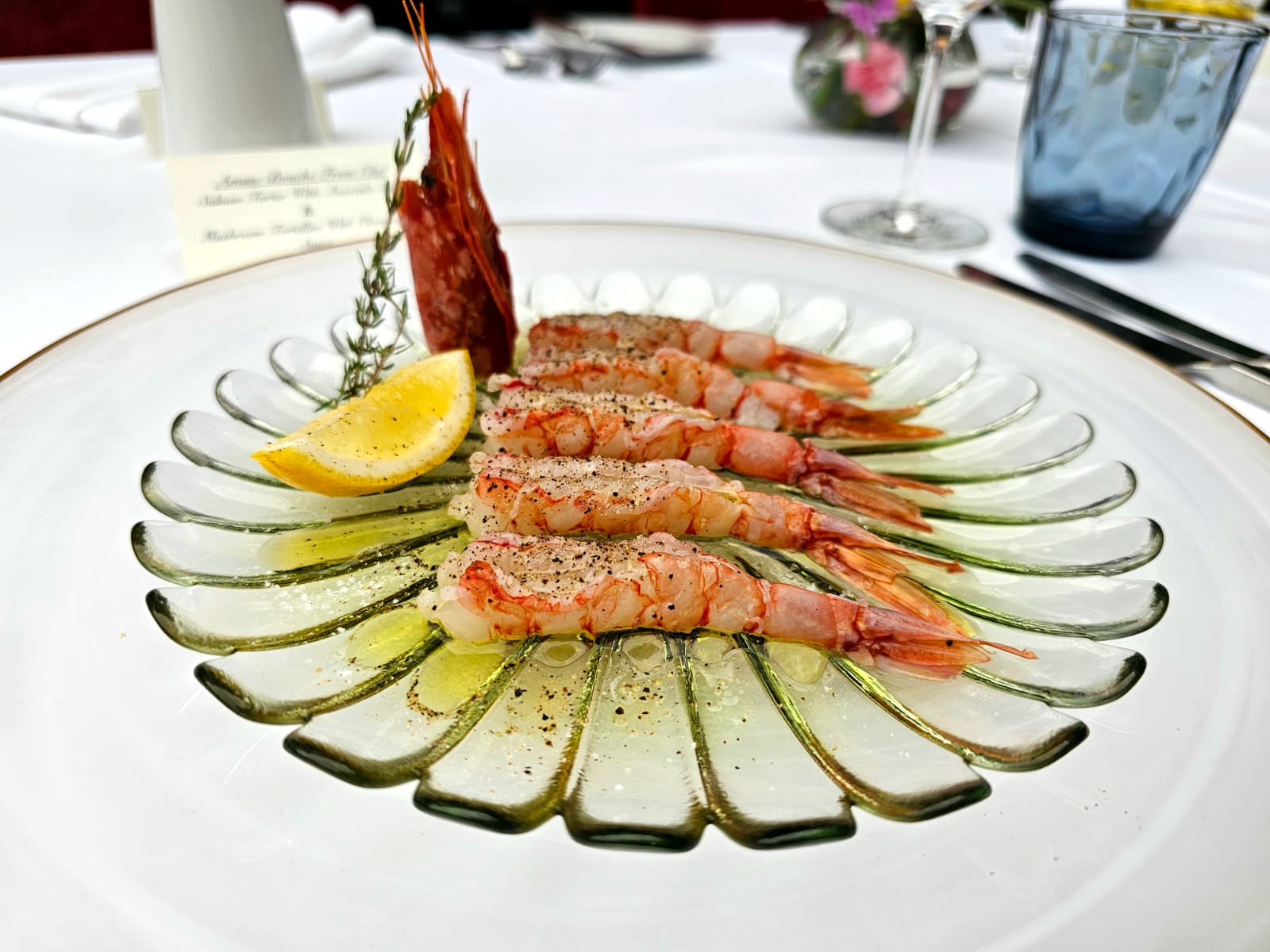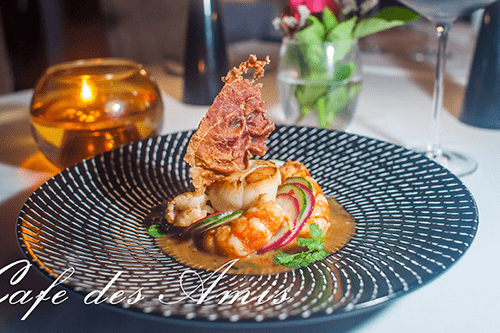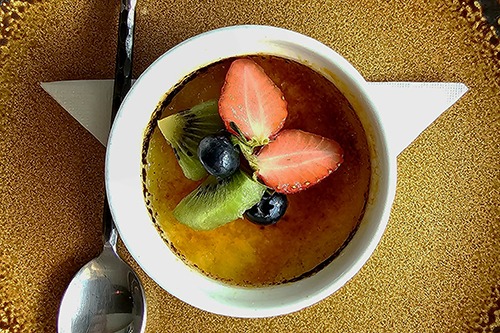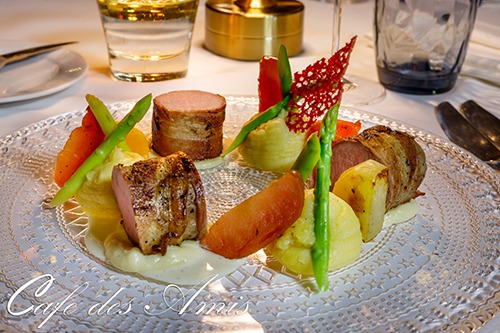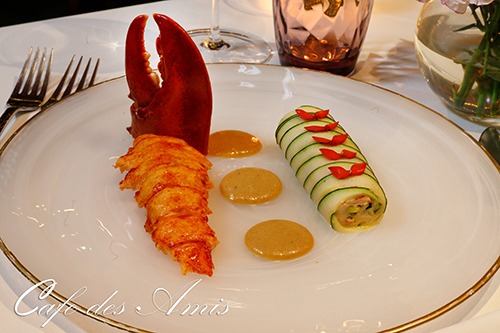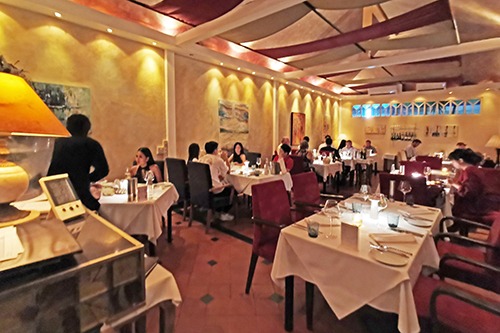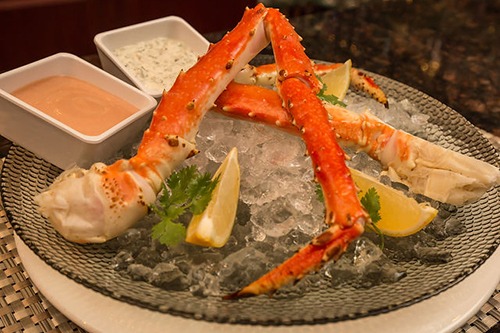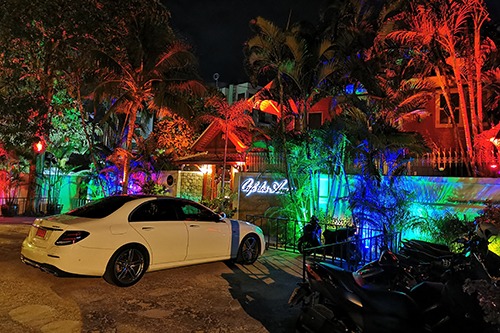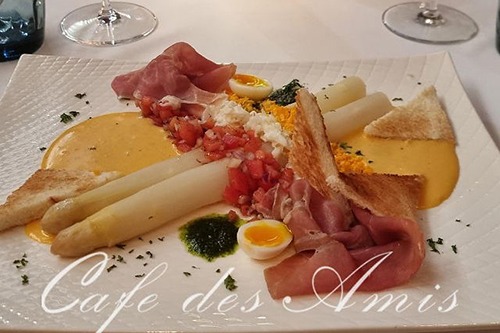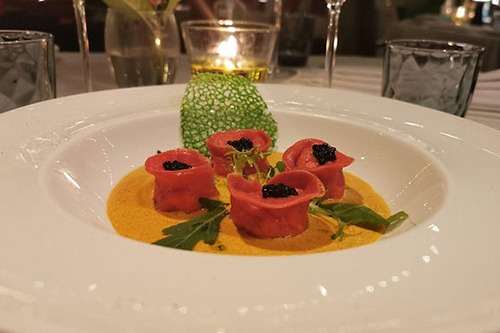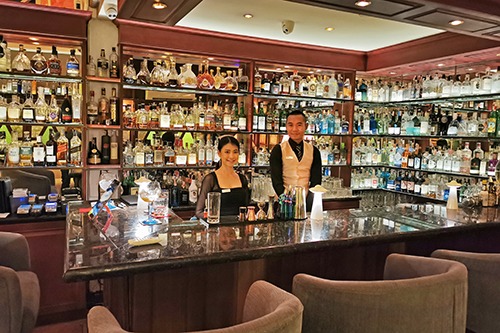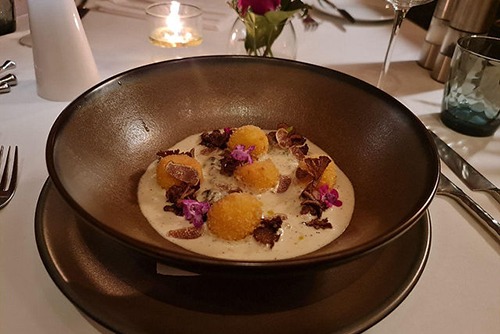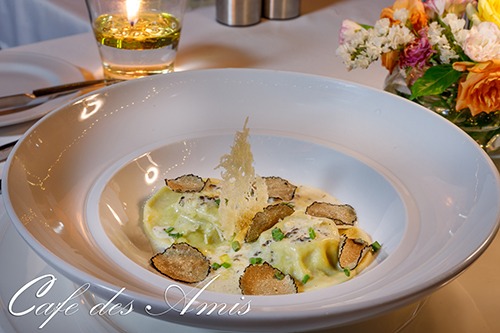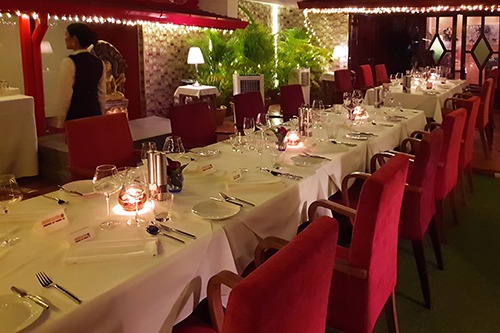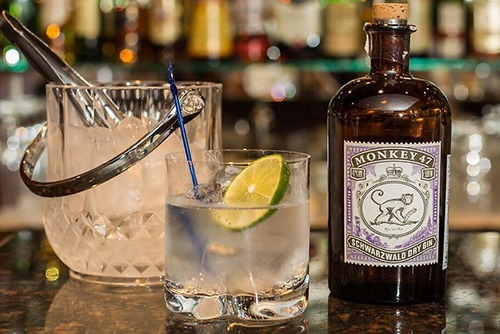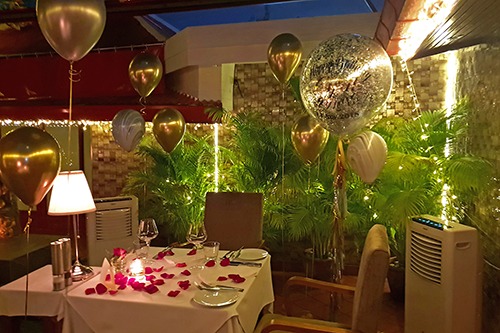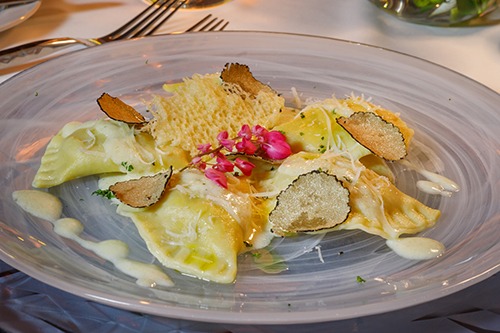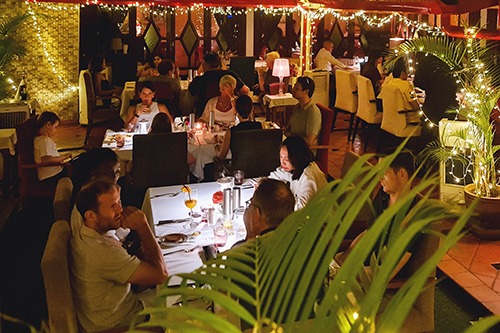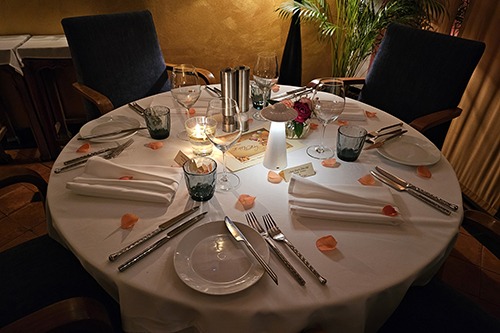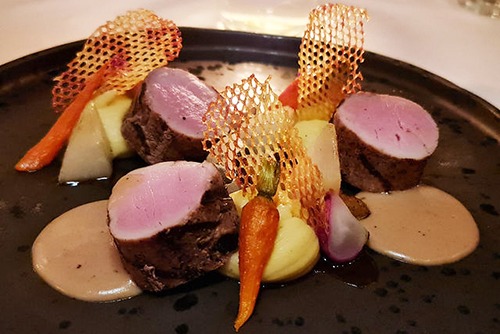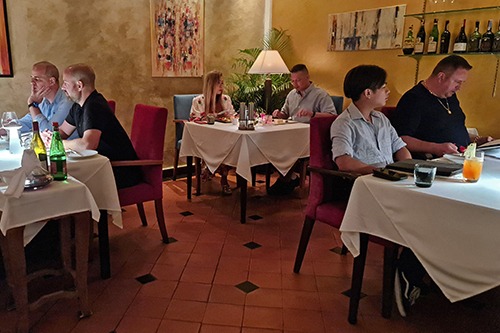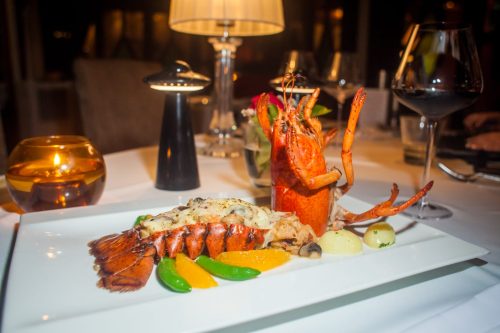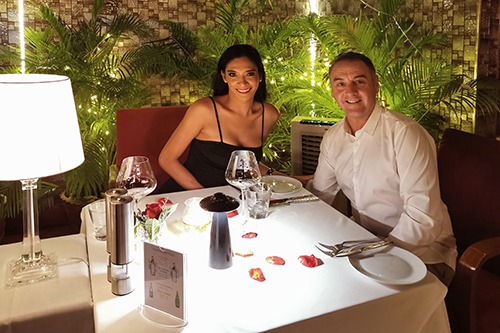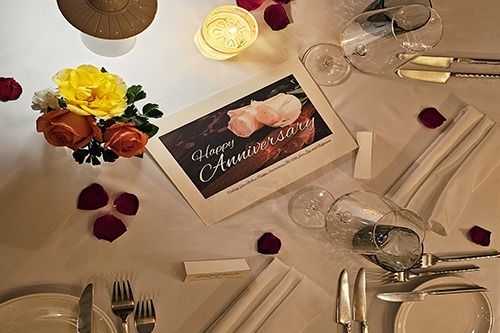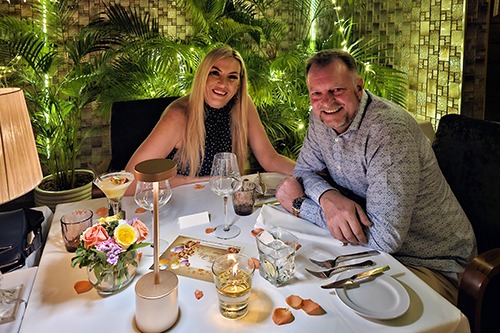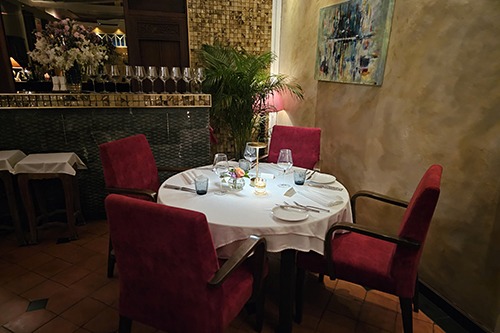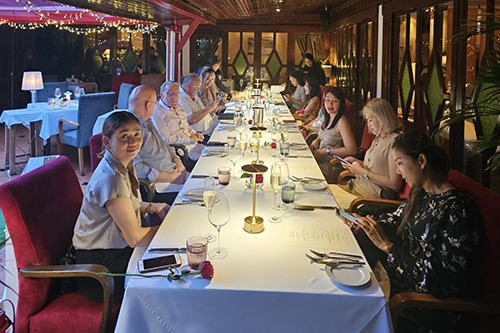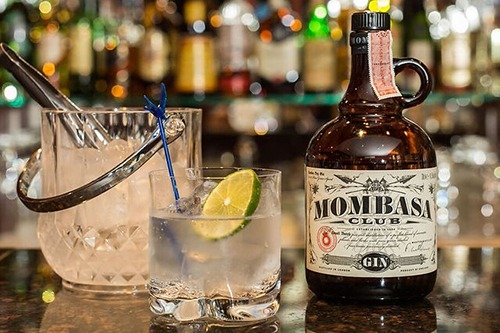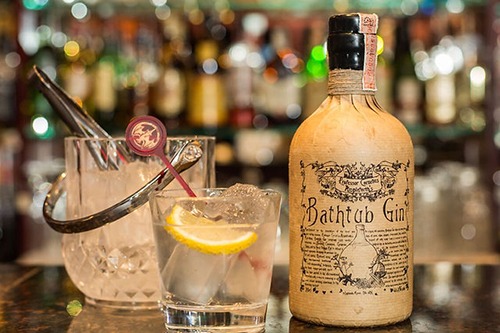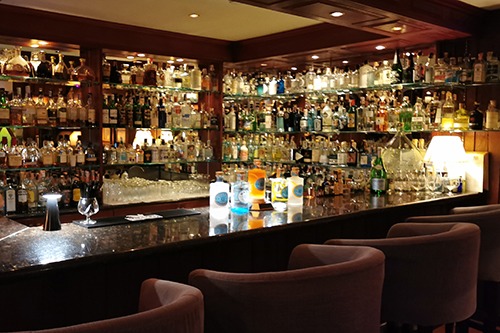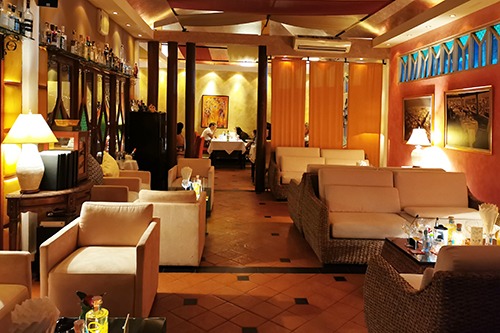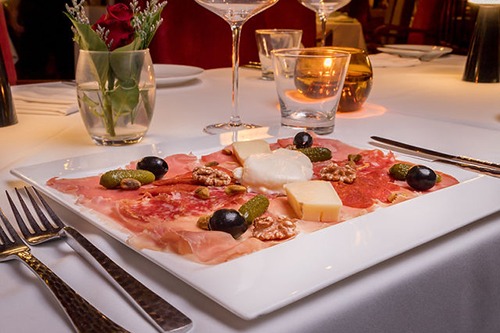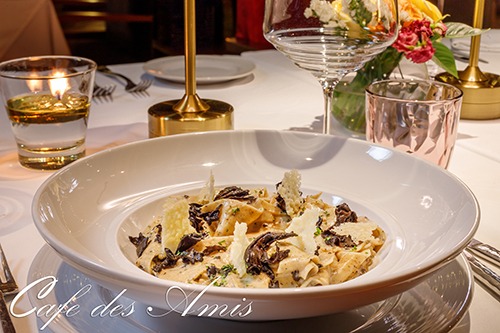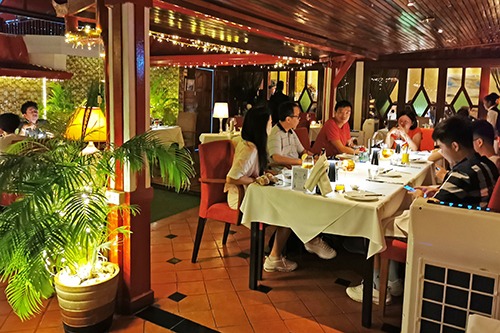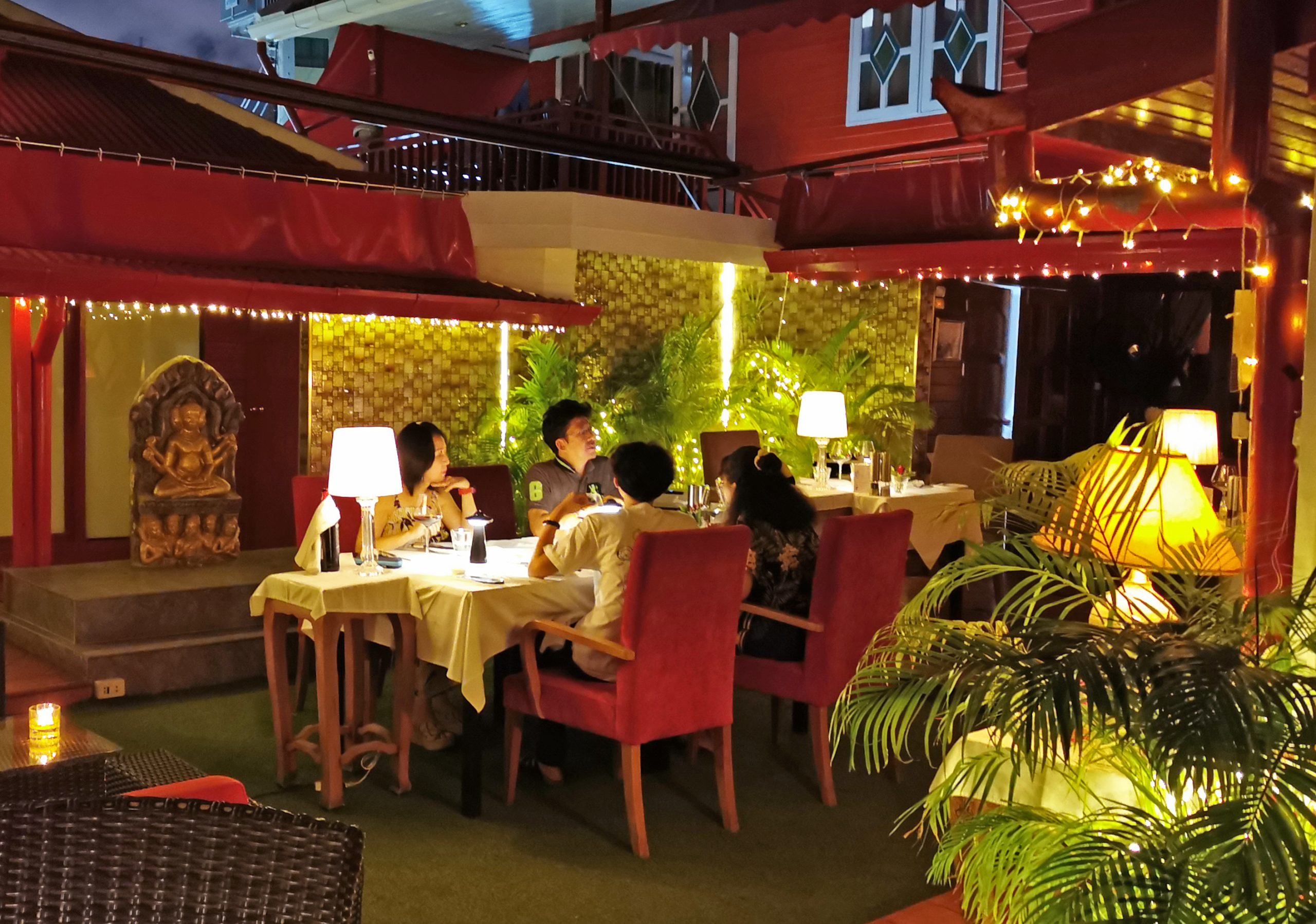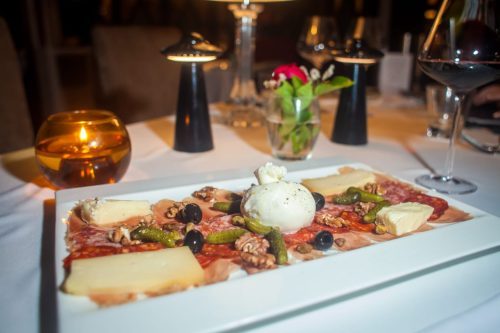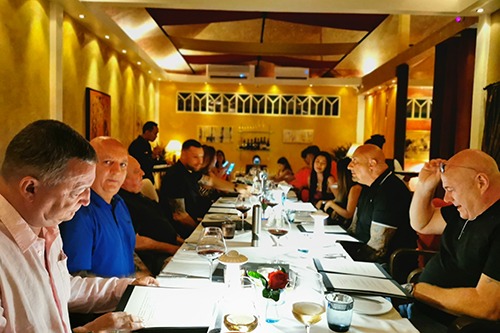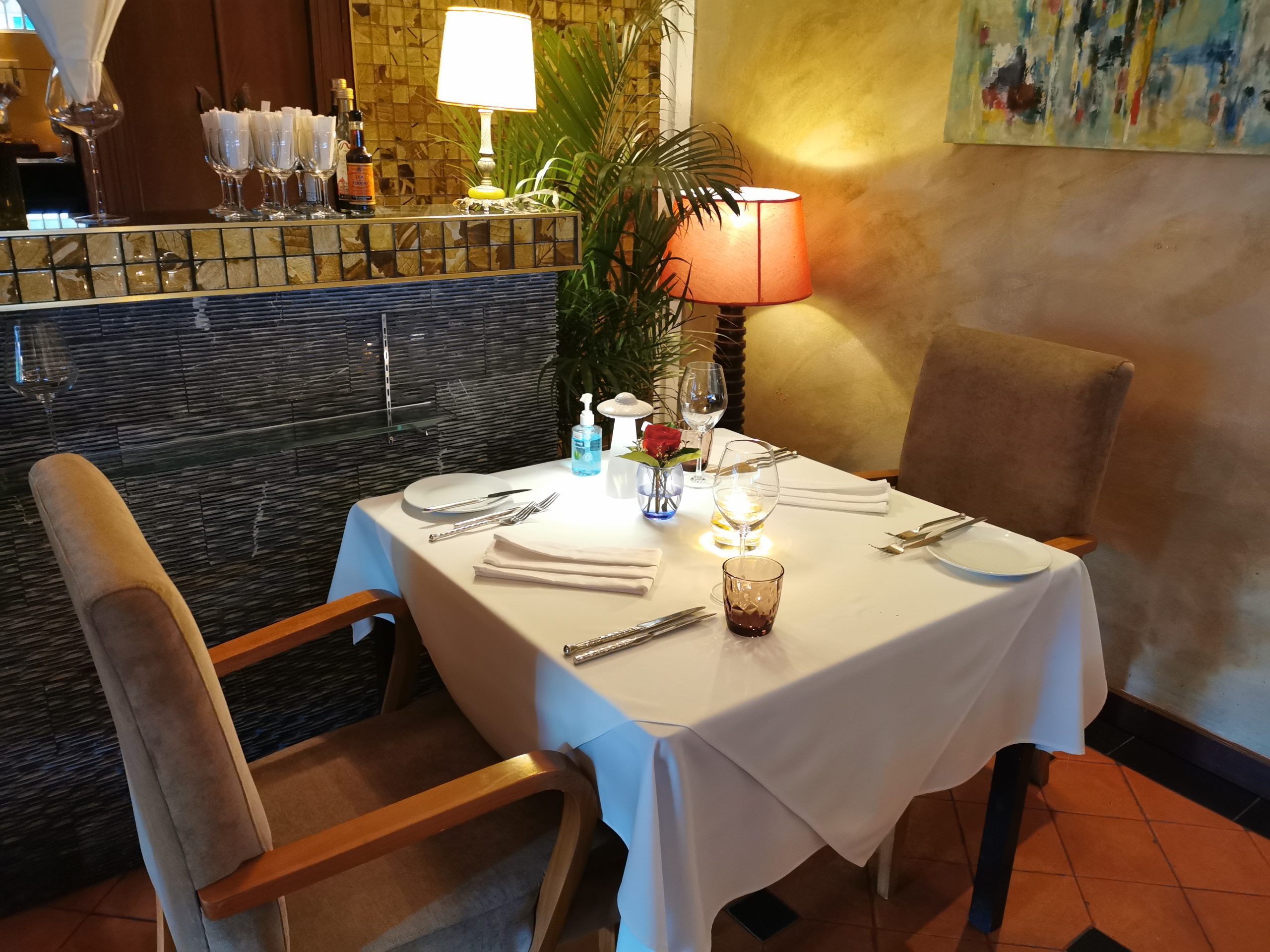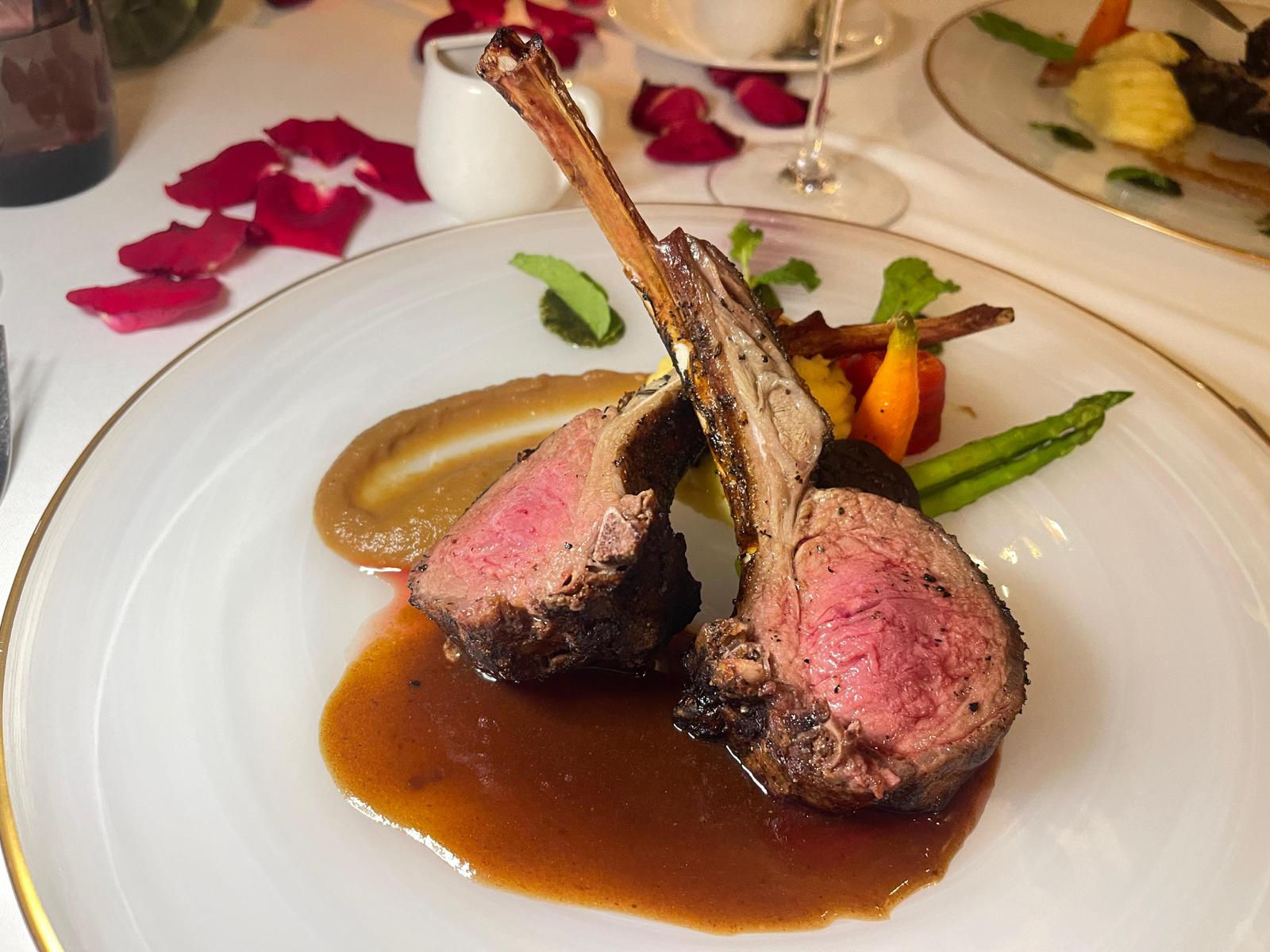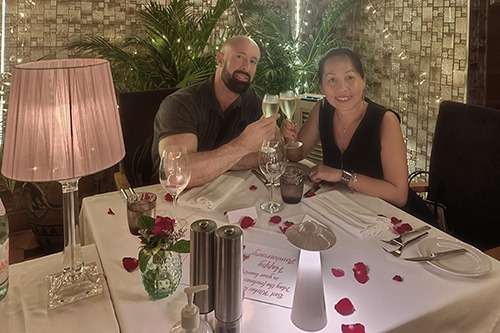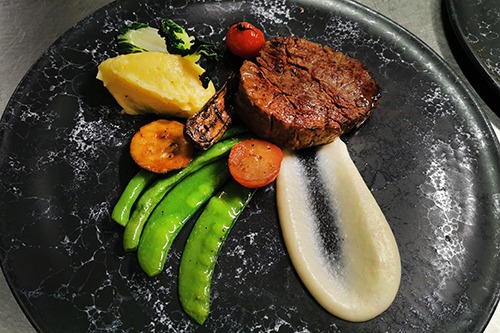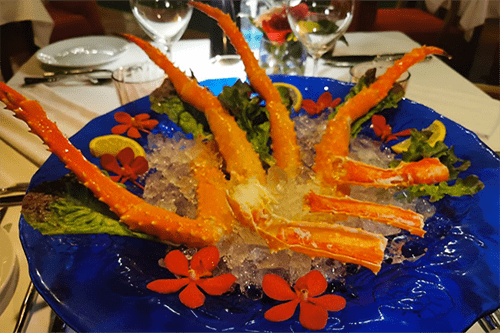 Reservations
3 Options to make a reservation or start a chat to us.

Phone  +66-0840264989
WhatsApp +66-0840264989
Line ID:  blucda
A booking deposit is required for large tables
391/6, Moo 10, End of Soi 11,
Thap praya, Pattaya, Thailand 20260  
บริษัท คาเฟ่ เดส อมิส จำกัด, 391/6 ม.12 ต. หนองปรือ, อ. บางละมุง จ. ชลบุรี. 20150
GPS location: N12'54.792 E100'52.404
We are located less than 1km from Walking St, direction of Jomtien 200yds before Sugar Hut and the junction to Pratumnak.
We are at the end of Soi 11 off the Thap Phraya road.
"If using GPS Please check the address is showing Soi 11, Take the long straight roads if the route seems 
windy or complicated select the direct route"

Guests have two different seating locations to choose from, the "Garden Courtyard" or "Inside the main Restaurant".
In the romantic private Garden Courtyard area we protect you (& your ankles!) against mosquitos with a special repellant and each table utilises a mobile air cooling fan unit, we open the roof when its not raining.
The Climate controlled Inside Restaurant is a contemporary beautifully decorated high class environment.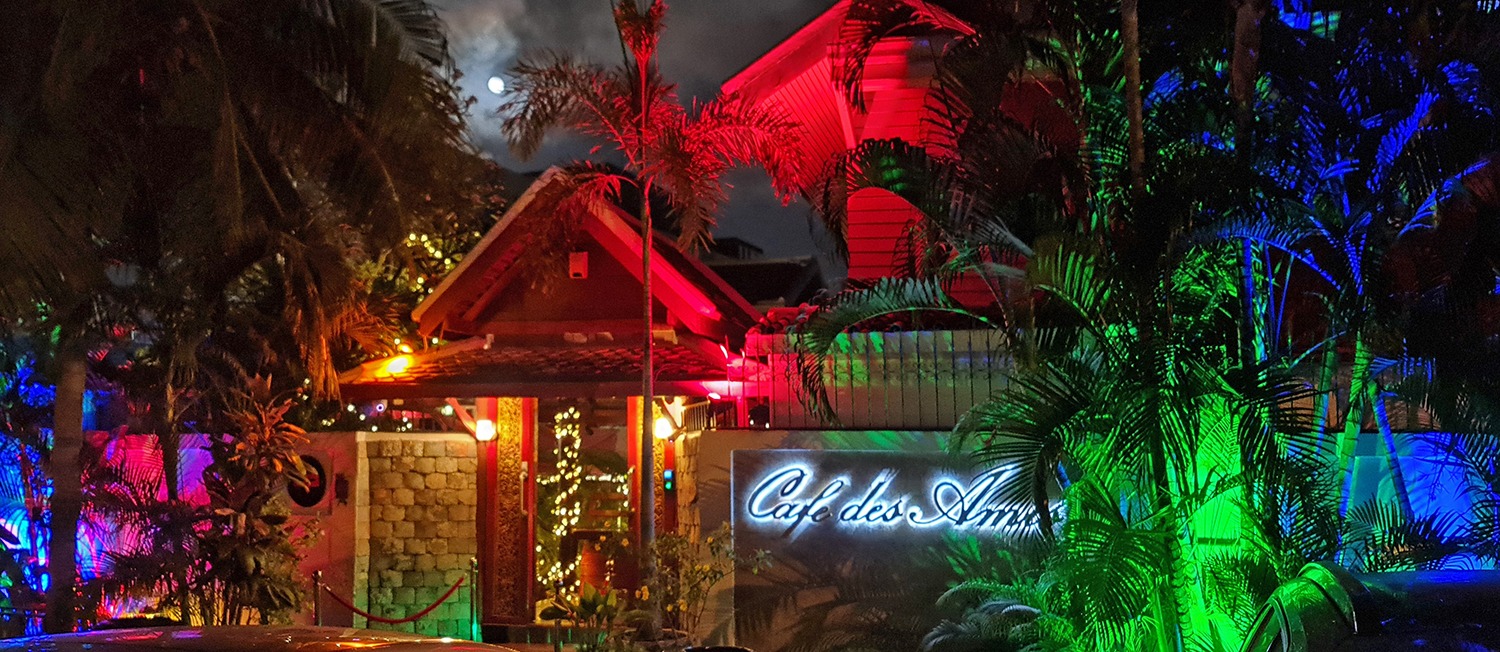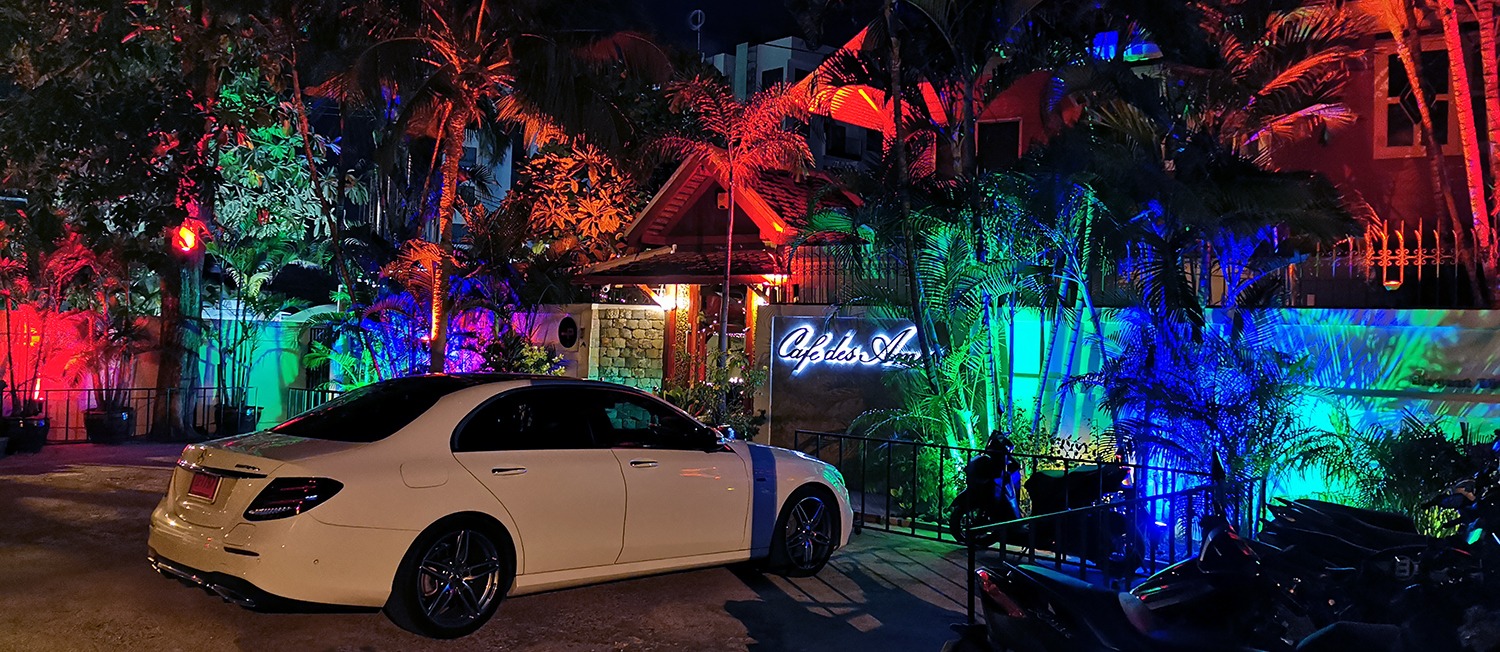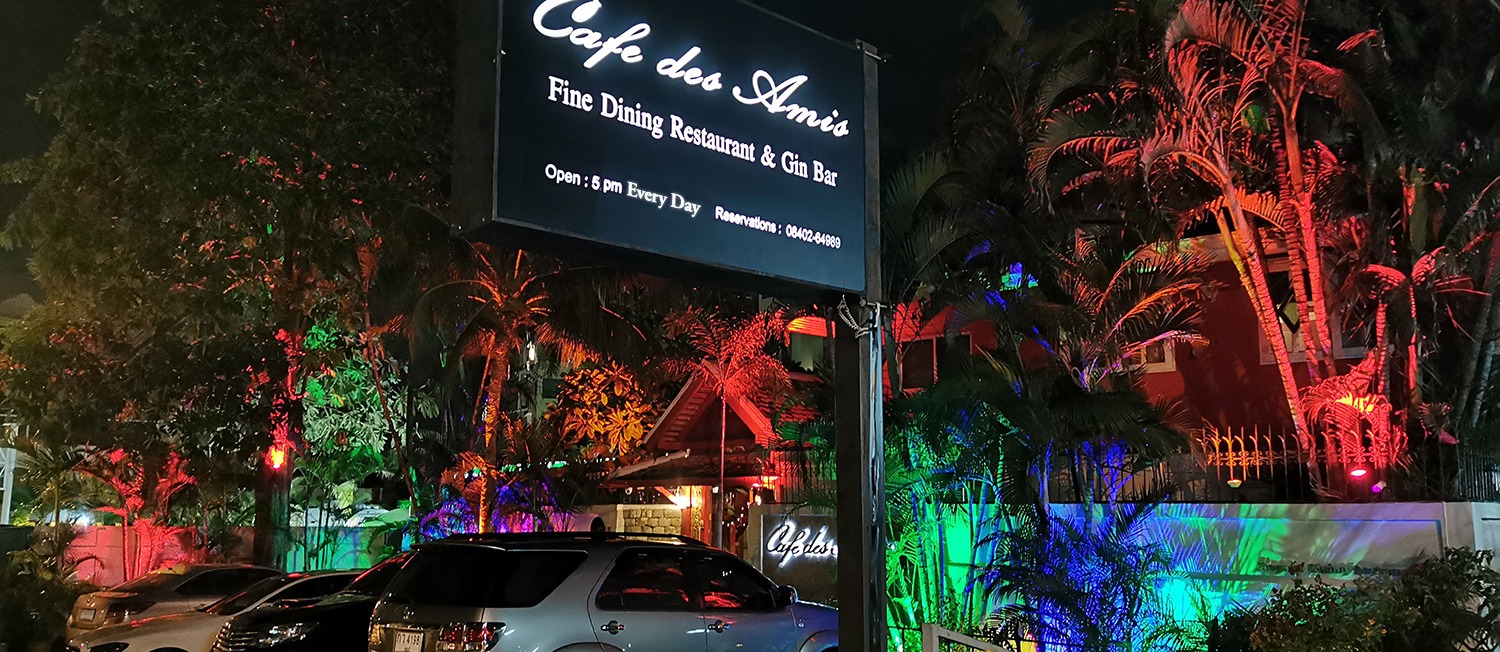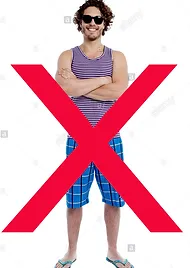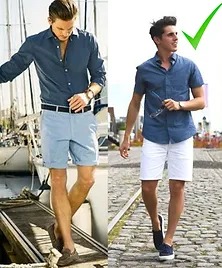 We have smartly dressed guests celebrating specialoccasions such as wedding anniversaries.
Please respect our dress code which is "Smart Casual"
* No flip flops or sleeveless T shirts
* No Beachwear
* Shorts and Polo are ok if you look smart with nice shoes Sandals or Loafers. Thank You.